SNP fail to recognise 'hidden' crime figures, Tories claim
The Conservatives have accused the Scottish Government of failing to recognise "hidden" crime figures.
Scottish Conservative justice spokesman Liam Kerr praised the work of violence reduction initiatives which have helped cut recorded violent crime by almost half in a decade.
These include the pioneering Violence Reduction Unit (VRU) which treats violence as disease which is preventable, not inevitable, an approach now being copied in a bid to reduce gang violence in London.
However, Mr Kerr said: "This is only part of the picture. We have much further to go in making Scotland safer and tackling all forms of crime.
"When those in power pat themselves on the back as they quote recorded crime figures as the definitive measures, they fail to recognise the hidden figures."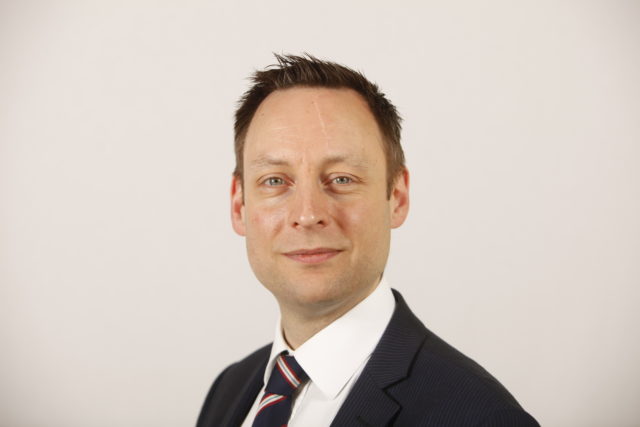 He said the Scottish Crime and Justice Survey (SCJS) shows at least two thirds of crime is going unreported, and victims of violence are more likely to go to A&E than the police.
He added SNP crime-counting rules mean assaults which result in a broken nose or loss of consciousness are not classed as violent crimes.
Community Safety Minister Ash Denham accepted there were challenges ahead but said: "During the last decade, we have provided the leadership and suport to turn Scotland's record on violence around."
She pushed Mr Kerr to accept that recorded crime figures, A&E admissions and the SCJS all show a "long-term and sustained decrease in crime".
Mr Kerr said he did not accept this and said to rely on official statistics exclusively is "dangerously complacement and dangerously misleading".
SNP MSP James Dornan said: "Can you please explain to us what exactly it is you want? Do you want every incident to be recorded by somebody, I don't know, Robocop or someone?"
Mr Kerr replied: "My point to Mr Dornan is that we cannot allow ourselves to become complacement and that's what I'm concerned at from the government."
Labour highlighted violent crime has risen 14% in the past two years and the party's Daniel Johnson said: "While the long-term trend [in violence reduction] is clear, the short-term trend is much more worrying.
"Local government is a key partner and the cuts to local government have been stark and that can only have a negative impact on the ability of the whole system to deliver the reductions in violence."
He suggested the VRU model of treating some crime as a public health issue should be applied to tackle Scotland's illegal drugs problem.
Liberal Democrat MSP Liam McArthur said: "Too many communities across the country still endure unacceptable levels of violence and A&E departments continue to deal with far higher numbers of serious assault than those reported to the police.
"This is clearly a powerful argument against any sense of complacency but it is not, however, a reason not to acknowledge and celebrate the progress that has been made by the VRU."