Ian Paisley complains to police over allegations electoral law was broken
North Antrim MP Ian Paisley has made three complaints to police over allegations electoral law was broken in the failed recall petition to oust him.
He has claimed electoral law was broken in Westminster's first ever recall petition which was triggered after Mr Paisley was suspended from the House of Commons for failing to declare two family holidays paid for by the Sri Lankan government.
Northern Ireland's chief electoral officer Virginia McVea warned a Sinn Fein MLA over a video he posted to social media which appeared to comment on the state of the poll in a recall petition attempting to oust Mr Paisley from parliament.
There are strict rules over what can be said or published during the six weeks the petition is open, which if proven to be broken can carry potential fines and prison terms.
Mr Paisley told the Press Association on Thursday that he has made "at least three" complaints to the Police Service of Northern Ireland (PSNI) over allegations electoral law was broken.
"A number of people have breached section 124 of the election law and I have raised at least three specific complaints about individuals with police," he said.
"It's up to police now to take that forward. I know if I had breached the law in that way, the same people would be asking questions."
Speaking to the Press Association in Ballymena on Thursday morning, Mr Paisley said he was delighted the recall petition failed.
"I was asked to make an apology, I gave that apology, and I believe that 90.6% of the electorate who had the opportunity to say 'we don't accept that apology', I believe they said 'we do accept that apology, and we are prepared to move on'," he said.
"I must say I am delighted with that, delighted with the unwavering support I have received from my constituents. Hopefully now we can move on and get on with the real job I am elected to do."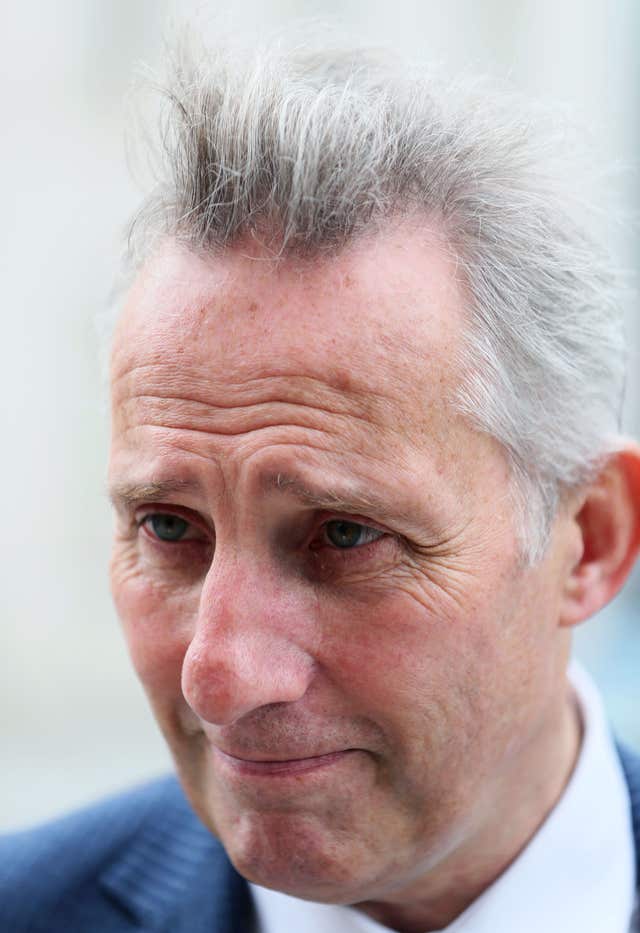 Mr Paisley said he felt "humbled and privileged" and also hailed his family and "true friends" for sticking by him after he narrowly avoided a by-election.
He would have been ousted as an MP if 10% of the electorate in his North Antrim constituency – 7,543 voters – signed the petition. In the event, 7,099 people signed it (9.4%).
Speaking on Wednesday, Sinn Fein MLA Philip McGuigan said he found the warning from Ms McVea "incredible".
He said: "I do not believe there was anything in the post that predicted the outcome of the petition."
The petition device, created following the Westminster expenses scandal, was initiated after Mr Paisley was banned from the House of Commons for 30 sitting days for failing to declare two 2013 family holidays paid for by the Sri Lankan government.
A parliamentary watchdog found in July that a year after the luxury holidays, Mr Paisley lobbied then prime minister David Cameron not to support a UN probe into alleged Sri Lankan human rights abuses.
The long-standing Democratic Unionist, whose late father the Reverend Ian Paisley founded the party, is suspended from the DUP pending its own internal investigation into his conduct.
Three centres were opened in North Antrim for the last six weeks to give voters the opportunity to sign the petition. Constituents were also able to put their name to the petition via post.
Sinn Fein campaigned vociferously to unseat Mr Paisley and afterwards Mr McGuigan said more centres should have been available.
Ms McVea announced the outcome in Belfast around 1.25am on Thursday morning after a count that commenced at midnight.