Sweeping reforms needed within Garda, Commission on Future of Policing suggests
A Commission on the Future of Policing in Ireland has suggested sweeping reforms are needed within the Garda.
The report proposes a new framework for policing, including the establishment of a new structure to address global security threats and terrorism, a new Ombudsman to address accountability and greater powers for the Garda Commissioner.
The Ombudsman which investigates complaints against the force should be given enhanced powers and a new name to deliver an advanced complaints system, and would supersede oversight bodies the Policing Authority and the Garda Inspectorate.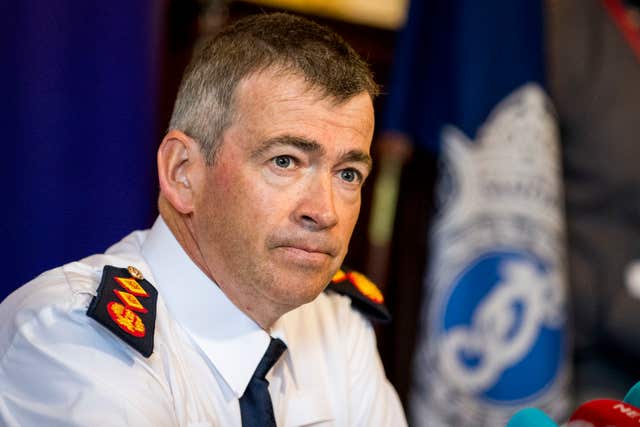 It will carry out all investigations into individuals, incidents, and systemic issues and police will no longer be investigating themselves.
The Garda has come under intense scrutiny in the last year and has been described as being in dire need of reform.
A false breath test figures scandal in 2017 saw Taoiseach Leo Varadkar say "crucial and essential" Garda reform was needed.
The then Garda commissioner Noirin O'Sullivan stood down after dealing with a wide range of controversies, including the over-inflated breath test figures, the Disclosures Tribunal, which investigated how the force treats whistle-blowers, and a Public Accounts Committee investigation into financial mismanagement at Templemore Garda training college.
The Commission was established by the Government in May 2017 to develop a blueprint for the future of the service.
A survey published in May showed that one in six frontline gardai may be suffering from post-traumatic stress disorder.
Seven gardai took their own lives in the past year.
Commission chairman and former chief inspector of the Garda Inspectorate Kathleen O'Toole said: "There are critical systemic issues related to structure, accountability mechanisms, management processes and culture that must be addressed.
"There is an urgent need for comprehensive and fundamental change and it is imperative to deliver it now."
Tuesday's report said a new framework for national security, headed by a national security co-ordinator, would pool intelligence and provide long-term threat assessments.
An independent examiner of terrorism legislation would also be established to oversee how security legislation is implemented.
Other proposed reforms include a new approach to policing and community safety, to tackle issues of visibility in certain communities, and a plan to deploy body-worn cameras.
The Commission has also recommended a "one-off targeted severance package that management can deploy to support restructuring and reform".
The report also suggests appointments and promotions should no longer be within the remit of the Policing Authority, and will be handed back to the Garda, which could prove contentious for many within the force.
It has often been claimed promotions and appointments are open to favouritism and nepotism in the Garda, and many welcomed the Policing Authority promotion process as useful in the fight against cronyism.
"The Commissioner must be given power to run the organisation otherwise the Commissioner is destined to fail.
"We think it's important that he should have the opportunity to select his own team," Ms O'Toole said.
Garda resources should be further directed to support key technology projects, and frontline police will be prioritised for the early roll-out of mobile technology.
Issues related to the lack of available statistics in certain crimes like domestic violence, hate crimes and rape have been cited as those in need of appropriate data.
Ms O'Toole added: "Gardai are in some ways generations behind when it comes to technology."
No budget or exact figure has been given for the roll-out of the 50 recommendations, but the Commission say they have been given reassurance by the Government that efforts will be made to implement a number of them.
"I would not be here if I didn't think the Government would commit to this and the issues that need to be addressed, through commitments made initially and throughout of the work of the commission," Ms O'Toole added.
The new Garda Commissioner Drew Harris said he would take time to review the report.
"The report will be the roadmap for our policing partners and An Garda Siochana for the next three to five years.
"Some of the recommendations outline significant cultural, staffing, structural and system changes.
"As such, it is important that we carefully consider the implementation of this report."
The Minister for Justice and Reform, Charlie Flanagan, also welcomed the report.
"The Commission has approached policing from a fresh perspective and has redefined policing as a multi-disciplinary, cross-agency effort built on the foundation of protecting human rights.
"Of particular note is its emphasis on policing as not only the prevention or detection of crime, but also the prevention of harm and protection of vulnerable people, and the implications of this for the whole of Government."