Westminster attack victim in Thames for five minutes before rescue, inquest told
A victim of the Westminster attack was face down in the Thames for five minutes, while her distraught boyfriend desperately searched for her, an inquest heard.
Romanian Andreea Cristea, 31, had been sightseeing with her partner Andrei Burnaz when tragedy struck on Westminster Bridge on March 22 last year.
She had stopped to take a photograph of the London Eye moments before Khalid Masood drove into her, sending her "somersaulting" into the river.
She was in the water unconscious for two minutes before the skipper of a passing tourist boat hooked her with a long pole, thinking she was dead.
The court heard he made no attempt to lift her face from the water or check for signs of life, instead waiting for a fire launch to fish her out three minutes later.
As soon as she was aboard, she "coughed and spluttered" and began to breathe, the inquest heard.
Ms Cristea was rushed to hospital but died two weeks later.
A lawyer for the interior designer's family questioned whether vital minutes were lost while she was immersed in the cold river water.
Giving evidence at her inquest, Mr Burnaz described the screams and "loud bump" as Masood careering onto the pavement.
He said: "It was very quick, everything was very quick. In the same second I felt a burning sensation on my left foot and another bang, something that was probably Andreea."
Mr Burnaz told the inquest he realised the car had run over his foot, and his girlfriend, who had been 40cm away was gone.
He search the bridge and looked over the side, fearing she had fallen into the river before appealing to an armed police officer for help.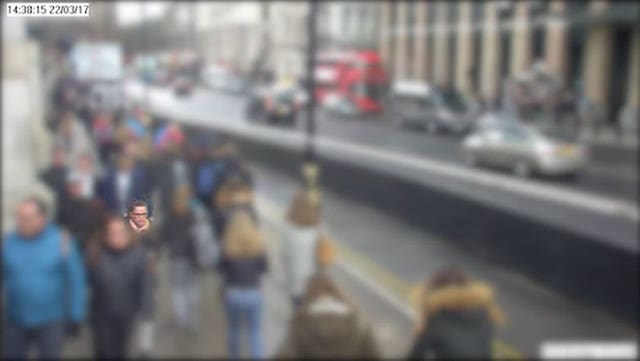 Mr Burnaz said: "I ran and started to explain to him what had happened and I tried to explain to him that I could not find my girlfriend and he started yelling 'go back, go back, clear the area'.
"I turned back to the spot in the middle of the bridge and I started again to look around for her. I tried to call her on her phone. Her phone started ringing. I found her phone and glasses covered in blood.
"For a couple of minutes because nobody did not do anything about this so I thought maybe it would be better to jump in the river to search for her, but I didn't."
After about 15 minutes, a female officer took down his details and informed colleagues what had happened.
Meanwhile, Michael Brown had seen Ms Cristea fly 10ft into the air and into the Thames.
He wept in court, saying he thought about jumping in after her, but he could not swim.
Instead, he called 999 and screamed at a tourist boat below that there was someone in the water.
Danny Cooper, who was at the helm of the City Cruise clipper, told the inquest he initially thought there was "garbage" in the water.
Despite Mr Brown's desperate shouts and receiving a medical alert, he assumed he was dealing with a dead body.
Captain Gordon Markley even asked if it was a "wind-up" before snagging her with a boat hook.
First aid trained Mr Cooper insisted it would have been impossible to get her aboard, adding: "We presumed it was a body that had been in the water for a long time and by pulling on a dead body that has been in the water it was just going to fall apart.
"It wouldn't have been nice for anyone involved. There were children sitting downstairs."
Gareth Patterson, QC, suggested they could at least raise her face out of the water with the 15ft pole, if not drag her up with the help of another man.
Instead, Mr Markley fished a piece of paper out of the water, thinking it had come from her backpack, the court heard.
But he insisted there were "no signs of life", although he told the inquest he began harbouring doubts.
Mr Patterson said: "Perhaps with hindsight you might have approached things differently and at the very least tried to raise her face to see whether she might start breathing?"
Mr Markley replied: "With hindsight yes. I would have loved to have gone down into the water and done that.
"We did what we thought was appropriate."
He denied making a "death gesture" to the fire brigade launch which hoisted Ms Cristea out of the water in 30 seconds.
Thomas Wolfe, who was on the fire launch, said she gave a "short cough and a spurt of water coming out of her mouth" and began breathing with a pulse.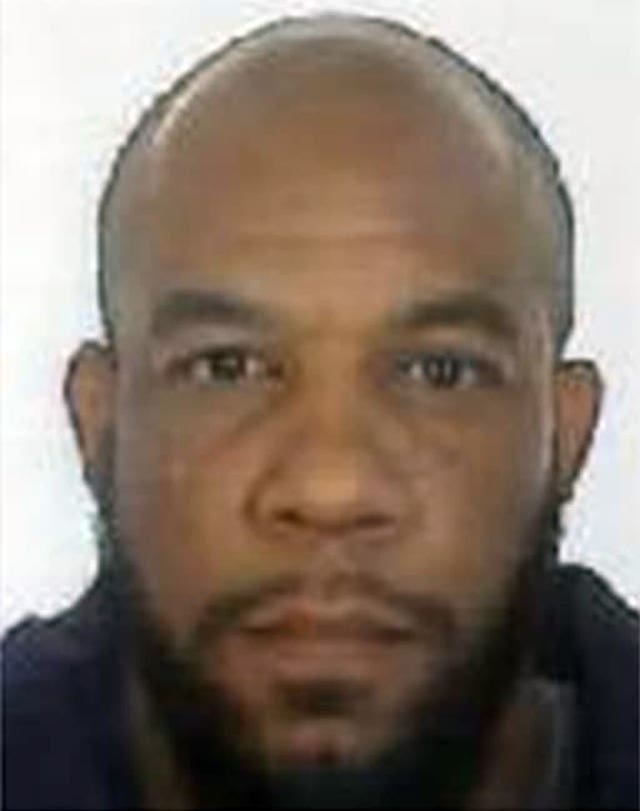 The court heard the captains of the City Cruise boat only learned later that she had died in hospital.
Ms Cristea's tearful family in Bucharest watched the court proceedings via video link.
Mr Patterson asked Dr Samy Sadek, the leader of the trauma team who treated Ms Cristea at the Royal London Hospital, if his patient might have survived had she been pulled from the water and treated at an earlier stage.
"I'm really sorry, I have absolutely no way of knowing or answering that," he said.
During his rampage, Masood, 52, killed Kurt Cochran, 54, Leslie Rhodes, 75, Aysha Frade, 44, and Ms Cristea, on Westminster Bridge before stabbing Pc Keith Palmer to death at the gates to the Palace of Westminster.
Read Full Story