Charles is stirred, not shaken, by Northumberland martini
The Prince of Wales enjoyed a small martini shortly after 11am during a visit to a moorland gin distillery.
Charles was first served a neat gin to give him a clear taste of the award-winning spirit, and was then handed the cocktail by business co-founder Sir Walter Riddell at his estate in Hepple, Coquetdale, Northumberland.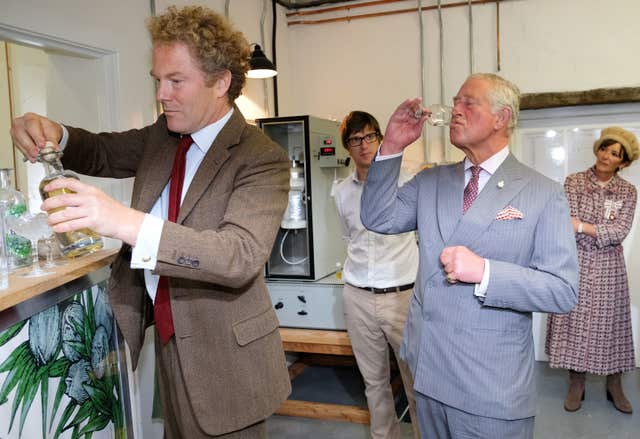 The prince had ventured out in early autumn showers and on to the moor to plant a tiny juniper bush before tasting the product at the small distillery close to Sir Walter's house.
The native conifers, grown a few minutes' walk away from the distillery, provide the gin with its distinctive taste, as well as locally grown botanicals.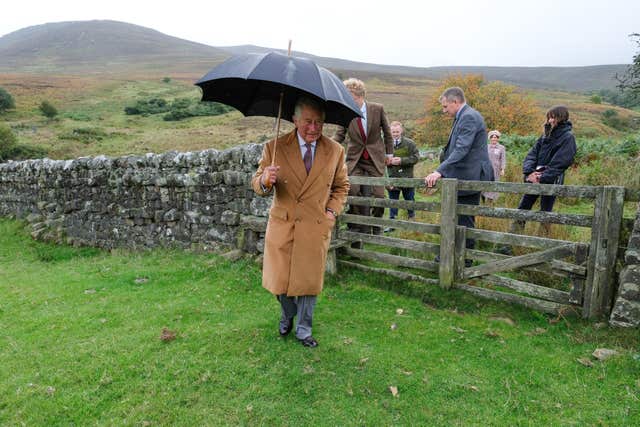 Charles drank the martini – stirred, not shaken – made for him by Sir Walter, who also handed one to the Duchess of Northumberland, who was accompanying the prince in her role as Lieutenant of Northumberland.
The Moorland Spirit Company's Hepple Gin retails for £38 a bottle and won a gold medal at the San Francisco Spirits Awards.
Read Full Story