Autumn comes early after long, hot summer
The long and hot summer is leading to an early autumn – and experts say the season's display of colours could be a short one.
With the days getting colder and shorter, autumn seems to have arrived as soon as children went back to school, the Forestry Commission said, with leaves already turning.
Cherries, maples and sweetgums at the commission's Bedgebury National Pinetum and Forest, Kent, are among the trees that have started to turn.
This year's "riot of colour" is set to come early, with the crescendo likely towards the end of September, based on what has happened so far this year, Forestry Commission experts added.
The early autumn is down to the dry soils left by the long, hot summer, and while the season's colours could still be good because of the late summer rains, it is expected to be a shorter display than normal.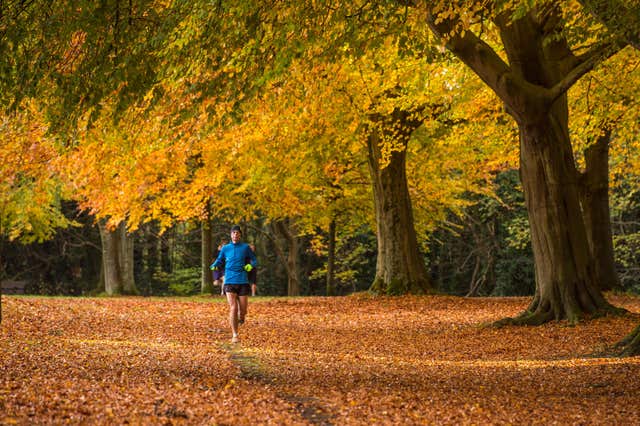 But there is an abundance of fruit and berries on trees such as hawthorn and rowan, and cones on conifers, as a result of the prolonged warm, sunny conditions.
The good supply of tree fruit, berries and cones is good news for the nation's woodland wildlife as they will be able to stock up on food before the winter.
Dan Luscombe, collections manager for Forestry Commission England, said: "The record-equalling summer has left the soil dry. This, along with the dropping temperatures, has meant the many of trees have already started to change at Bedgebury National Pinetum and Forest.
"We still expect a stunning display at Bedgebury because of the late summer rains, but expect it to be shorter than normal due to the unusually hot and dry weather conditions we experienced this summer.
"Autumn's displays are certainly affected by the weather – trees need a healthy balance of sunlight and rain to produce sugars, which create the colours in the leaves."
Read Full Story
Click here to comment