Man pictured with stolen cat being sought by police
Police appealing for help tracking down a cat-snatcher have released a photo of a man they wish to question.
Mr Muk, a large Siberian Forest ginger cat, was grabbed outside his owner's home in Petherton Road, Islington, on July 30, Scotland Yard said.
The suspect was later seen at Canonbury Station, where he boarded a train with the animal.
In the image released by the Metropolitan Police, a man is seen cradling the ginger feline to his torso while walking at the station between 8.30pm and 9pm.
He was wearing a dark cap, yellow t-shirt and grey trousers and is described as in his early 20s, with short black hair.
The owner of the stolen cat has been left "very upset", the force said.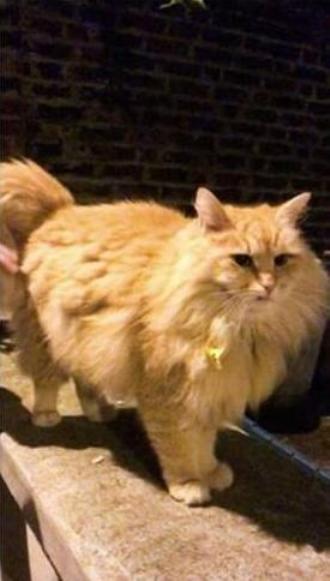 Pc Jade Woodley said: "Theft is theft and taking someone's pet because you like the look of them or consider them high value is a criminal offence.
"Call us if you recognise the man in the image who is wanted for questioning."
Anyone with information should contact the police on 101 or Crimestoppers anonymously via 0800 555 111.