World's biggest working wind farm opens in the UK – built by the Danes
The world's largest working offshore wind farm opens today off the north west coast of England.
The Walney Extension, a Danish-led and funded project in the Irish Sea off Cumbria, has 87 turbines – each around twice the height of Big Ben, standing approximately 190 metres high.
The windfarm is nearly 19 kilometres (12 miles) off Walney Island, Barrow-in-Furness, and covers an area of 145 square kilometres – equal to an area of around 20,000 football pitches.
It is capable of generating 695 megawatts, enough green energy to power around 600,000 homes and uses more than 300km of cables to connect the turbines offshore to the National Grid onshore.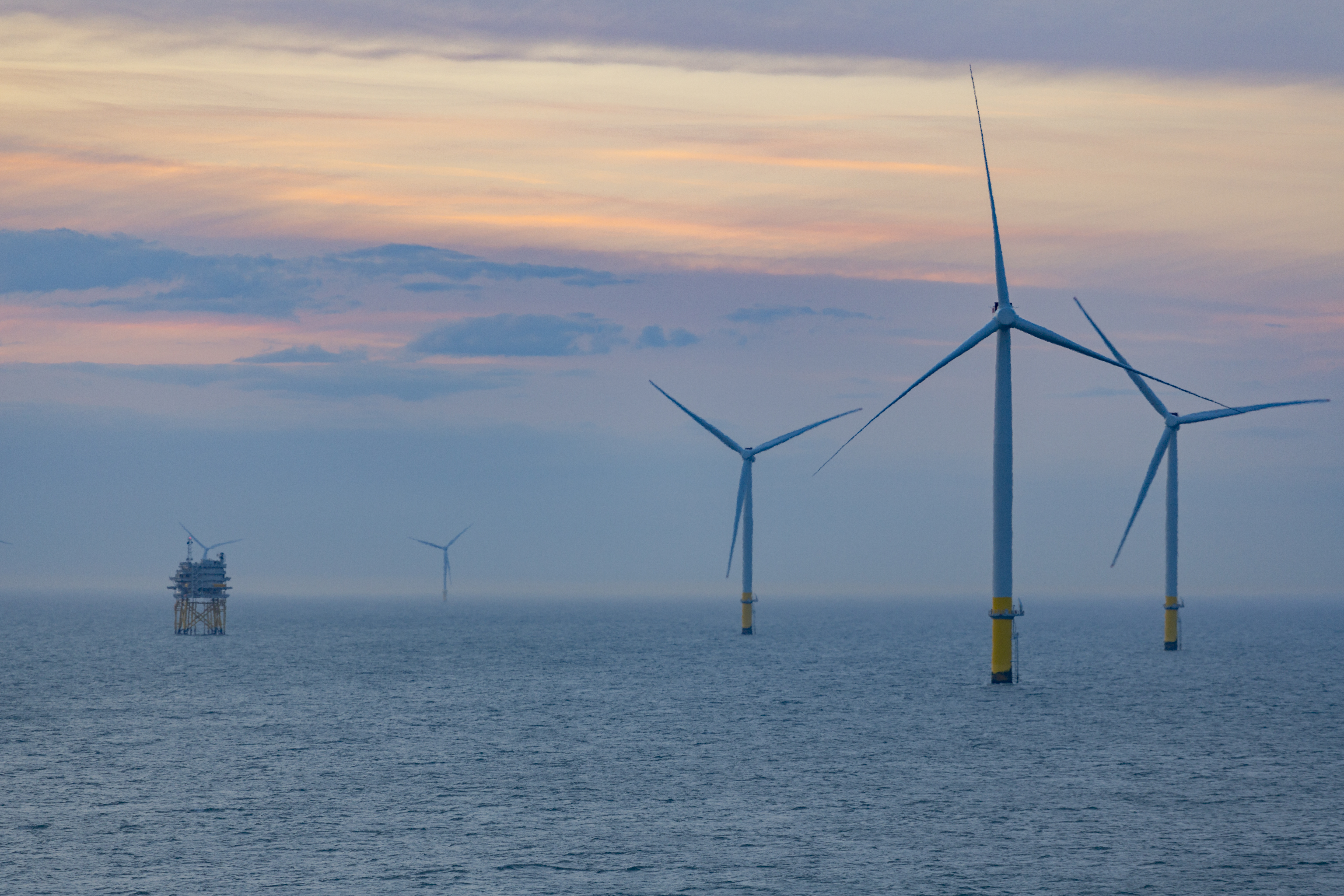 Walney Extension overtakes the current largest operational wind farm, London Array, off the Kent coast in the Thames Estuary.
Construction of the project started in 2015, and has been completed by Danish energy firm Orsted, with the backing of two Danish pension funds.
Each turbine's blades were manufactured in the UK, in Hull and the Isle of Wight, and the project used key suppliers across the UK, Orsted said – with ongoing operations and maintenance activities for the wind farm based in Barrow and supporting around 250 jobs.
Matthew Wright, Orsted UK managing director, said: "The UK is the global leader in offshore wind and Walney Extension showcases the industry's incredible success story.
"The project, completed on time and within budget, also marks another important step towards Orsted's vision of a world that runs entirely on green energy.
"The north west region plays an important role in our UK offshore wind operations and our aim is to make a lasting and positive impact here.
"We want to ensure that the local community becomes an integral part of the renewable energy revolution that's happening along its coastline."
Orsted also supports the local community in Barrow and beyond with a £15 million community fund and a "Skills Fund" to promote education, support local students and increase uptake of Stem subjects (science, technology, engineering and maths) for young people with apprenticeships in the wind turbine industry.
Energy and Clean Growth Minister Claire Perry MP, said: "Record-breaking engineering landmarks like this huge offshore wind farm help us consolidate our global leadership position, break records for generating renewable energy, and create thousands of high quality jobs.
"As part of our modern Industrial Strategy we've set out a further £557 million of funding for new renewable projects, helping to tackle climate change and deliver clean growth to local economies."
Read Full Story