Retail sales weaken in August as sunshine dims
Retail sales continued to slow in August as consumers felt the pinch, despite warm weather fuelled-grocery spending and back-to-school purchases.
Figures from the British Retail Consortium (BRC)-KPMG sales monitor showed that retail sales increased by 0.2% on a like-for-like basis compared to the same month in 2017.
This compares to a rise of 0.5% in July, when buoyant spending on food and drink delivered a fillip to a beleaguered sector.
Total sales also dipped, falling from 1.6%% in July to 1.3%.
Parents splashing out on children's clothes and computers helped boost the sector, but it meant that hard-pressed consumers were less likely to splurge on items like clothing and footwear.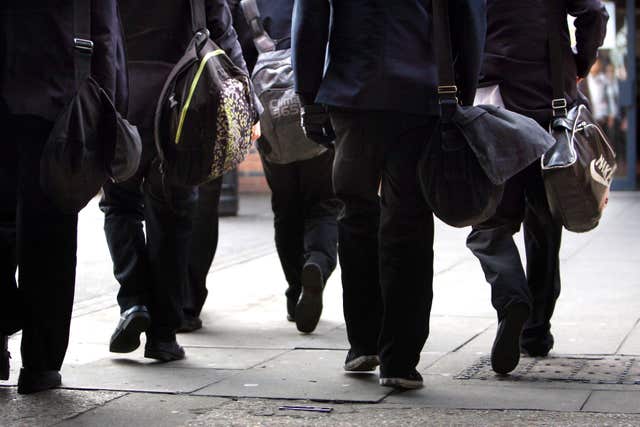 Don Williams, retail partner at KPMG, said: "Overall retail spending held up in August, but only just.
"Whilst any growth is welcome in the current environment, structural changes within the industry continue and there is clearly diverging performance across categories and retail business models.
"Despite temperatures cooling off, the summer sunshine continued to fuel grocery sales.
"Elsewhere, the prospect of returning to school boosted sales of children's clothes and computers, although stationary appeared overlooked for the time of year."
Food sales were also driven by inflation, which has soared since the Brexit-induced collapse in the pound, the BRC added.
The retail sector has been beset by several high-profile administrations and store closure programmes this year.
House of Fraser, ToysRUs and Maplin are among the chains to have collapsed, with Homebase, New Look and a host of casual dining firms closing scores of outlets.
Online sales of non-food products grew 7.5% in August, below the three-month average of 7.9% and in line with the 12-month average of 7.6%.
A separate survey by Barclaycard showed that a third of consumers are planning to reduce their spending after making the most of the hot summer.
According to its data, consumer spending rose 4.5% year-on-year in August.
Essential spending grew 6.9%, bolstered by rises in petrol and supermarket expenditure.
Barclaycard director Esme Harwood said: "Brits have been feeling confident enough in their spending power to enjoy summer events and evenings out. However, it's clear they've struck a balance between spending on essentials and treating themselves.
"Looking ahead, it appears that many consumers are planning to tighten their belts and keep a closer eye on their finances after spending more than usual over summer."
Read Full Story