John McDonnell 'worried' at prospect of Labour split
Shadow chancellor John McDonnell has said he is "worried and saddened" at the prospect of a split in the Labour Party.
He insisted the party leadership had an "open door" for colleagues considering leaving.
The comments come in the wake of veteran MP Frank Field resigning the party whip after accusing the leadership of presiding over Labour becoming a "force for anti-Semitism".
Mr McDonnell told the New Statesman: "Yes, I think there are people who are willing to leave the party.
"I think I'm saddened by that. I really am saddened and I'm disappointed."
Referring to concerns over anti-Semitism, Brexit and MPs' careers, Mr McDonnell said: "If those are the issues that people want to split on, these are all issues which can be dealt with within the party.
"And I don't see them as fundamental issues that would encourage a split because there are opportunities for people not just to express their views but actually sometimes to win the argument as well.
"So, I don't understand why there is this sort of pre-emptive move to split off.
"So, I'm worried and I'm saddened by that and I think that open door is always there to prevent that happening, because any split is automatically damaging."
Pressed on whether Labour would be better off without the MPs who may be considering leaving to form a new party, the shadow chancellor said they should stay and attempt to "win the argument".
He said: "I don't think any split is good.
"My view is that this concept of the party as a broad church is a good thing.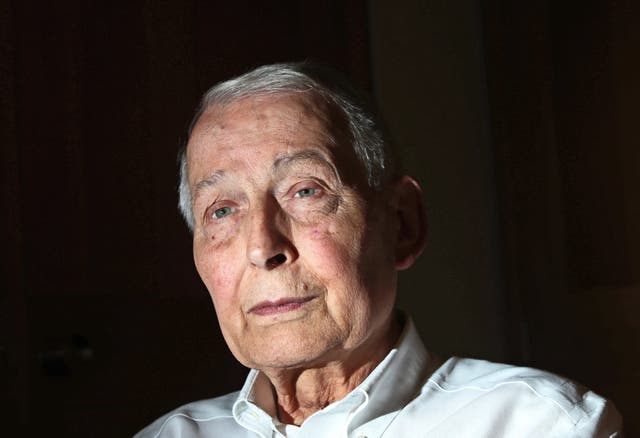 "I'm a great admirer of Harold Wilson's approach – it was robust, they had rows, but they came up with some good policies as a result. Sixties Wilson in particular, you'd have a situation then where you want people challenging you, and if you do it within the right terms that can be nothing but healthy.
"I lost a debate for 30 years, and I stayed within the party. There's always that hope. I think the nature of Jeremy's (Corbyn) politics. It's not to alienate people, it's to bring people in."
Mr McDonnell warned that MPs who quit would split the anti-Tory vote.
"If you're having people like the SDP standing in particular constituencies, it takes votes away from Labour.
"And as a result of that, where it could be very tight in individual constituencies, we could be in a situation where Labour don't pick up those seats. And what does that mean? It means the Tories getting in.
"So the issue for me is I'd want to avoid at all costs a split if we can. That's why I'm saying I don't understand why people are more motivated in that way on any of these issues.
"There's open democracy within the party. They may well win their arguments on some of these issues, and if it is about individual personal concerns, just come and see us because there's a role for every order."
Mr McDonnell added that he wants the anti-Semitism issue in the party resolved "as quickly as possible".
Read Full Story