MP Frank Field told to fight by-election after resigning Labour whip
Labour veteran Frank Field has been told to fight a by-election after he resigned the party whip warning that Jeremy Corbyn's leadership had become a "force for antisemitism".
Field, who has served as the MP for Birkenhead for almost 40 years, said in an explosive letter to chief whip Nick Brown that Labour was "increasingly seen as a racist party" and accused the leadership of overseeing the "erosion of our core values."
Labour's shadow justice secretary Richard Burgon called on Mr Field to fight a by-election, tweeting: "Politicians who are elected as Labour MPs by their constituents and who then leave the Labour Party should do the right and respectful thing and call a by-election straight away.
"They should ask for their constituents' consent to continue to represent them on a different basis."
Labour sources have since said that Field's wish to serve as an Independent MP while remaining a member of the party is "not possible".
Under the Parliamentary Labour Party standing orders, which governs MPs, anyone who takes such action will usually get a letter asking them to retake the party whip within 14 days or face expulsion.
Mr Field is understood to be meeting the chief whip on Friday to discuss the matter further.
Mr Field, speaking to Radio 4's PM programme, said he fully intended to continue representing Birkenhead in Westminster.
He said: "The only people that have a right to remove me, apart from providence, are the local voters.
"They have the right. Not a small caucus of people who call themselves Labour Party members."
The one-time minister for welfare reform, who was charged by Tony Blair to reform the welfare state by "thinking the unthinkable", said in his resignation letter that the party was now governed by "a culture of intolerance, nastiness and intimidation".
He said: "I am resigning the whip for two principal reasons.
"The first centres on the latest example of Labour's leadership becoming a force for antisemitism in British politics.
"The latest example, from last week, comes after a series of attempts by Jeremy to deny the past statements and actions by him were antisemitic.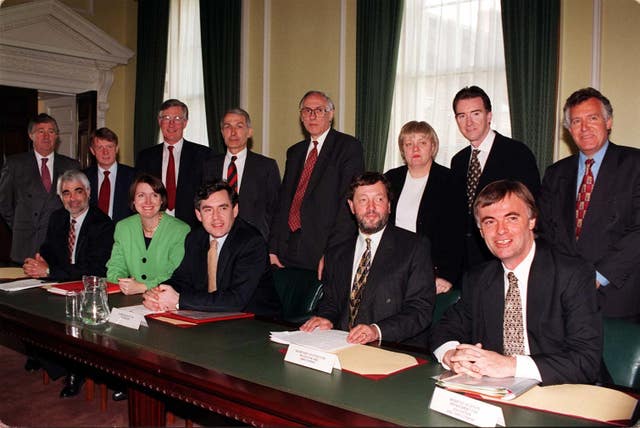 "Britain fought the Second World War to banish these views from our politics, but that superhuman effort and success is now under huge and sustained internal attack.
"The leadership is doing nothing substantive to address this erosion of our core values.
"It saddens me to say that we are increasingly seen as a racist party. This issue alone compels me to resign the whip."
Field, who chairs the Commons work and pensions committee, also raised concern about the "thuggish conduct" of some members in his local party and the lack of action against them.
The MP has faced criticism from party members for his voting record on key Government Brexit legislation.
Earlier this year he was one of four Labour MPs who voted with the Government to prevent Britain joining a post-EU customs union, on the grounds that working-class voters "gave politicians a clear instruction to take the country out of the EU".
A spokesman for Jeremy Corbyn said: "Jeremy Corbyn thanks Frank Field for his service to the Labour Party".
Read Full Story