Zappone: Church should contribute substantially to mass grave reparations
The Catholic church should contribute substantially to the cost of addressing the legacy of a mass grave at a former mother and baby's home in Ireland, the Government told the Pope.
It was a "shameful" chapter in Irish history and the church must take real action, quickly and unconditionally, to make reparation to those who lived at its Tuam residence in Co Galway, Children's Minister Katherine Zappone said.
Between 1925 and 1961 around 800 infants were buried in a septic tank at the home for unmarried mothers.
The minister raised the issue with the pontiff on Saturday and on Monday released the contents of a letter she gave him.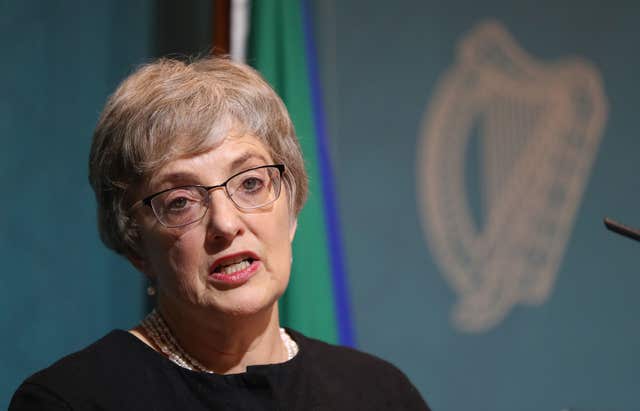 She wrote: "It is my strong conviction that given the role of the church in this shameful  chapter  of recent Irish history it must play a practical role in addressing the hurt and damage.
"I believe that the church should contribute substantially to the cost of whatever option is decided by the government.
"This should be done willingly, unconditionally and quickly.
"Nothing less will demonstrate remorse."
She added: "I am writing to you in the hope that the church will accept its responsibilities and make reparation for its part in a very shameful chapter of Irish history."
Mother and baby homes came to public attention in Ireland during the summer of 2014 following a series of disturbing reports of high mortality rates and claims of possible burials of children on the grounds of the former residence in Tuam.
The then government decided to have these matters investigated and an official Commission of Investigation was established in February 2015.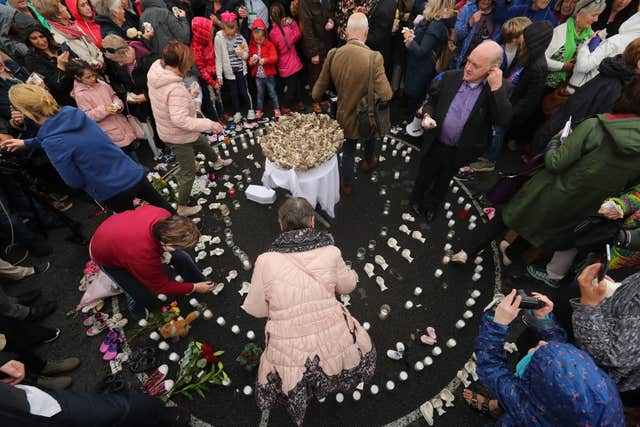 The Commission's excavations which confirmed the presence of remains on the site of the former Bon Secours religious order home.
The Commission believes that there are a significant number of children's remains there, the minister said.
An expert team is considering options to fulfil what the minister called the duty to these children.
They include a complete excavation of the site and DNA analysis of the hundreds of remains contained.
The minister added: "There was little compassion shown to children and their mothers in this home.
"We cannot change what happened to them. For the little ones whose remains are in a sewage system, we owe them dignity in death.
"For their mothers, siblings and families we need to give them some peace."
Read Full Story