Six vehicles feared damaged in multi-storey car park fire
A fire at a city centre car park has damaged six vehicles - a year after a blaze in the same location.
Thick black smoke was seen billowing out of the NCP car park in Nottingham's Lace Market district after a blaze took hold just after 12pm, on Friday.
Residents living in flats close-by were urged to keep windows closed and office workers in nearby buildings had to leave their desks.
At least one person was seen running into the car park in Stoney Street, as the fire blazed, to drive their car away from the multi-storey building.
Nicki Unwin, who works at Littlefish IT consultancy located opposite the scene, said emergency services responded quickly, and saw at least five fire engines.
The 30-year-old, from St Ann's, Nottingham, said: "I was walking past it, then the smoke hit me in the face. Then I immediately called 999."
Mr Unwin said: "One person even ran into the car park and drove out."
He added that colleagues had vehicles parked in the 280-space building, which is surrounded by office and residential blocks.
The car park was the scene of a fire in August last year, which left several vehicles damaged.
A Nottinghamshire Fire and Rescue Service spokesman said crews from six stations were dealing with the blaze.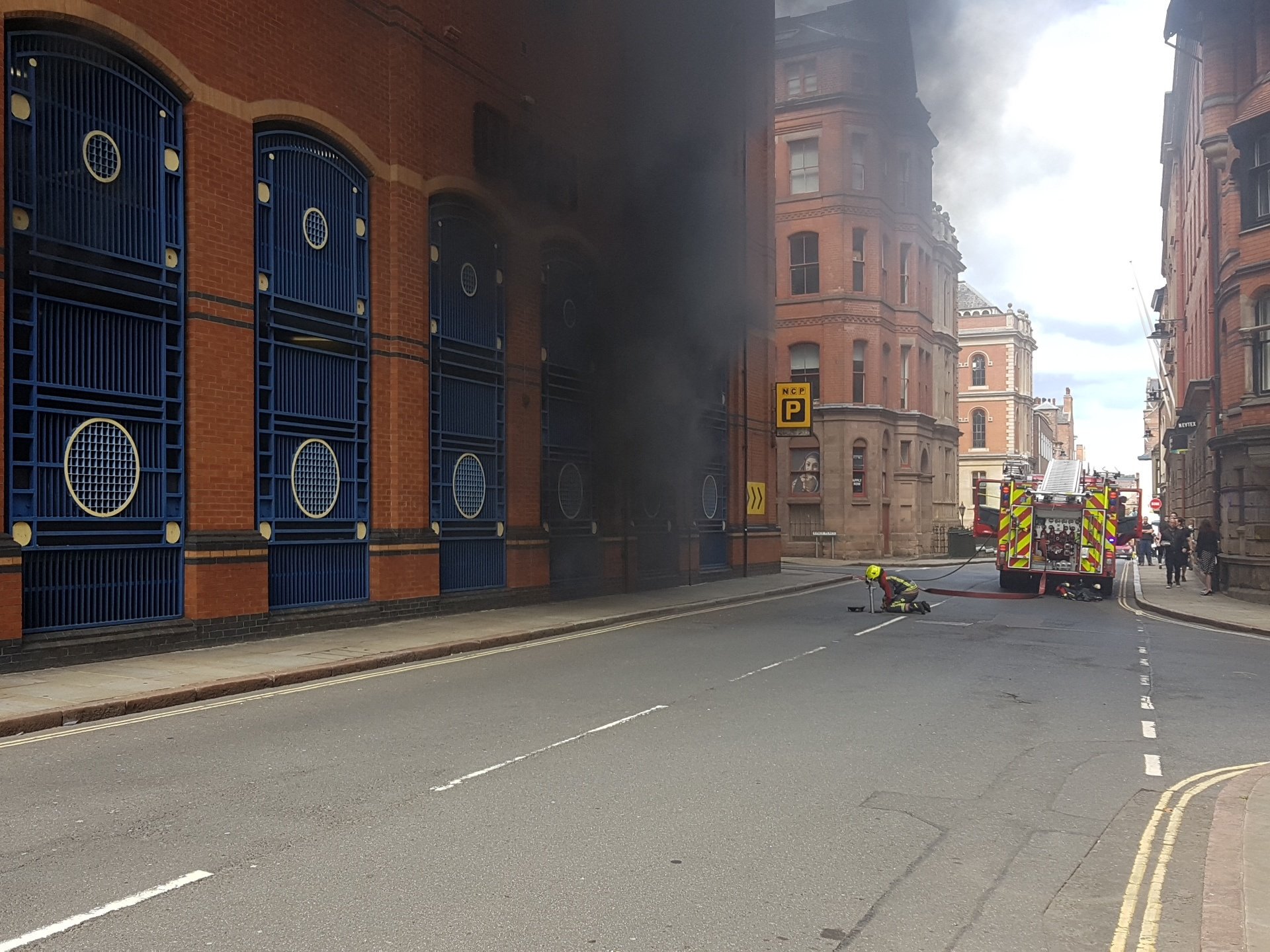 The police said officers were assisting the fire brigade after a report of six cars on fire.
In a statement, Nottinghamshire Police said: "A cordon is in place and people will be unable to enter the car park at this time.
"Residents in the block of flats behind the car park are advised to keep their windows closed."
Anyone with information about the fire is being asked to contact police on 101.
Read Full Story