Man punched by Ben Stokes insists he was victim of 'unlawful assault'
One of the two men knocked unconscious by England cricketer Ben Stokes has said he should have been treated as an assault victim.
Ryan Hale, 27, and his best friend Ryan Ali, 28, were both punched by the 27-year-old all-rounder during a late night incident near a nightclub in Bristol last September, hours after England had played cricket in the city.
Meanwhile, England head coach Trevor Bayliss has called on Stokes, who is training with the Test squad ahead of the game with India on Saturday, to make a public apology over the incident.
Mr Hale, a former soldier, sustained a 1.5-inch superficial laceration and bruising to his forehead - consistent with blunt force trauma - and was left with concussion.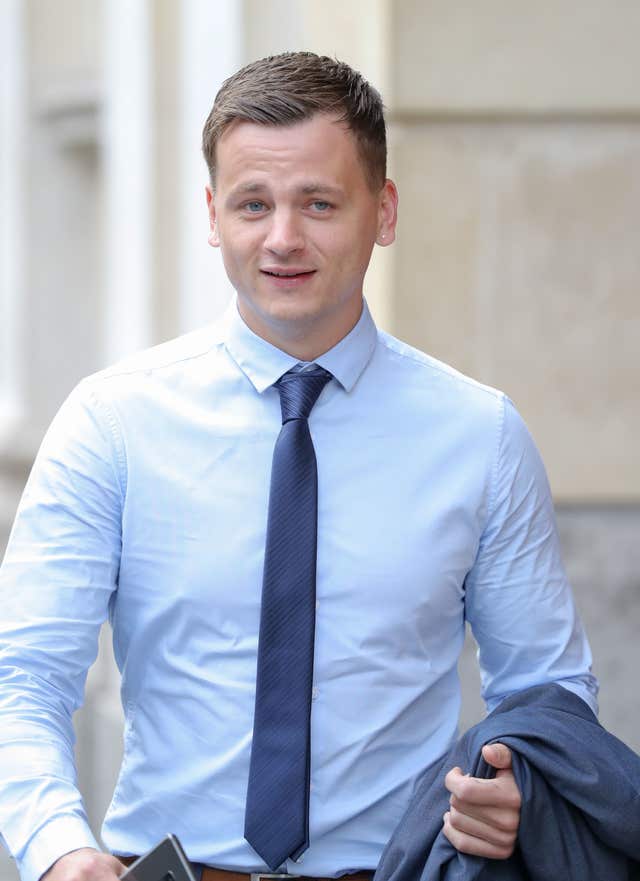 His friend, an emergency services worker, suffered a fracture to the left of his face, a swollen left eye and a laceration above his eyebrow. He also had a cracked lower left molar.
Mr Hale, Mr Ali and Stokes all stood trial at Bristol Crown Court accused of affray but were acquitted by a jury.
During the trial, Stokes accepted he had punched unconscious the two best friends but insisted he was acting in self-defence, or in the defence of others, when two gay men, William O'Connor and Kai Barry, suffered homophobic abuse.
Much of the incident and the build-up was captured on CCTV cameras located around the popular nightspot of the Clifton Triangle.
Stokes and England teammate Alex Hales had left the Mbargo nightclub after being refused entry and were looking for a casino when the violence erupted shortly after 2.30am in Queen's Road.
Both Stokes and Mr Ali claimed they were acting in self-defence and blamed each other for being the aggressor.
Mr Hale was captured on video breaking off a metal pole from a road sign, but was found not guilty of affray on the direction of Judge Peter Blair QC as there was no evidence he had threatened anyone with it.
The Crown Prosecution Service has faced criticism for its handling of the case as on the eve of the trial, the judge rejected its attempts to charge Stokes with two counts of assault occasioning actual bodily harm.
Barristers representing Stokes's co-defendants also questioned why Hales had not been prosecuted as they claimed video footage showed him kicking and stamping on Mr Ali.
Since the end of the case, Mr Barry and Mr O'Connor, who did not give evidence during the trial, have given interviews calling Stokes a "hero".
In a statement, Mr Hale's lawyers said he could not understand why the CPS did not charge the cricketer with assault.
"It is of concern to Mr Hale that following the conclusion of the trial, Mr O'Connor and Mr Barry, neither of whom were relied upon by the prosecution or the defence team for Mr Stokes, have taken the opportunity to speak with various media outlets about the alleged homophobic abuse that they received in the early hours of September 25," they said.
"Mr Hale has passionately denied this allegation throughout the course of this case, initially providing his denial to the police when he was interviewed on a voluntarily basis on September 29, and he maintains this denial to date.
"Mr Hale entered a not guilty plea to affray and was very pleased that the court concluded that the evidence as presented by the prosecution did not support a conviction.
"Mr Hale denies that there was any animosity between the group throughout the evening, and he in fact left the Mbargo nightclub and greeted Mr O'Connor and Mr Barry in a friendly way, as supported by CCTV.
"He does not in any way accept that there was any homophobic behaviour on his or his friend's part.
"It is upsetting to Mr Hale that although he was acquitted, the accusation that he was the author of such abuse remains.
"Both Mr Hale and Mr Ali were knocked unconscious by Mr Stokes, and although Mr Stokes has been acquitted of an affray, Mr Hale struggles with the reasons why the Crown Prosecution Service did not treat him as a victim of an unlawful assault."
Meanwhile, England head coach Trevor Bayliss has called on Stokes, who is training with the Test squad ahead of the game with India on Saturday, to make a public apology over the events in Bristol.
(function(i,s,o,g,r,a,m){i['GoogleAnalyticsObject']=r;i[r]=i[r]||function(){ (i[r].q=i[r].q||[]).push(arguments)},i[r].l=1*new Date();a=s.createElement(o), m=s.getElementsByTagName(o)[0];a.async=1;a.src=g;m.parentNode.insertBefore(a,m) })(window,document,'script','//www.google-analytics.com/analytics.js','ga'); ga('create', 'UA-72310761-1', 'auto', {'name': 'pacontentapi'}); ga('pacontentapi.set', 'referrer', location.origin); ga('pacontentapi.set', 'dimension1', 'By Rod Minchin, Press Association'); ga('pacontentapi.set', 'dimension2', '0b0b40ad-42bb-4fb8-b124-beea7bb2327b'); ga('pacontentapi.set', 'dimension3', 'paservice:news,paservice:news:uk'); ga('pacontentapi.set', 'dimension6', 'story'); ga('pacontentapi.set', 'dimension7', 'composite'); ga('pacontentapi.set', 'dimension8', null); ga('pacontentapi.set', 'dimension9', null); ga('pacontentapi.send', 'pageview', { 'location': location.href, 'page': (location.pathname + location.search + location.hash), 'title': 'Man punched by Ben Stokes insists he was victim of \u2018unlawful assault\u2019'});
Read Full Story