Let's talk Turkey - all you need to know about the crisis engulfing the country
As Turkey remains in turmoil, we answer the key questions.
What has happened in Turkey?
The Turkish lira has collapsed in value over the past week, continuing a trend that has seen it tumble nearly 50% versus the dollar in 2018 overall.
Having been worth around 3.7 lira to the dollar at the beginning of the year, it now stands at 6.5.
The currency crisis has been triggered by concerns over president Recep Tayyip Erdogan's economic policies and a trade and diplomatic dispute with the United States.
The two countries are at loggerheads over Turkey's detention of American evangelical pastor Andrew Brunson.
Donald Trump has exacerbated the feud by doubling steel and aluminium tariffs on the country.
Mr Erdogan has responded by telling Turks to boycott US electronic goods.
The situation has compounded fears over the country's high inflation levels, current account deficit and growing private sector debt.
While the lira stabilised at around 6.5 per dollar on Tuesday, up 6% from the previous day, it remains close to the record low of 7.23 per dollar hit on Sunday.
What about the wider impact?
Away from the lira, most of the fallout has been seen in European markets and in banks exposed to Turkey.
Fiona Cincotta, senior market analyst at City Index, explains: "Fears of contagion from Turkey's precarious financial position have been weighing on European markets which are more exposed to Turkey than the US.
"The banking sector on the FTSE and across Europe has been hardest hit, particularly BBVA, BNP Paribas and Unicredit banks which have the greatest exposure to Turkish debt and loans."
The fear, she added, is that Turkish corporates could default on their heavy foreign currency debt, resulting in a domino effect which could ultimately "hit the banks hard".
What does it mean for the UK?
While a number of European banks have been singled out for risky exposure to Turkey, a relatively small proportion of UK bank assets are vulnerable to turmoil in the country.
There could be knock-on effects however, if continental Europe and other emerging markets suffer as a result, leading to a broader international downturn that affects the UK.
What does it mean to the man/woman on the street?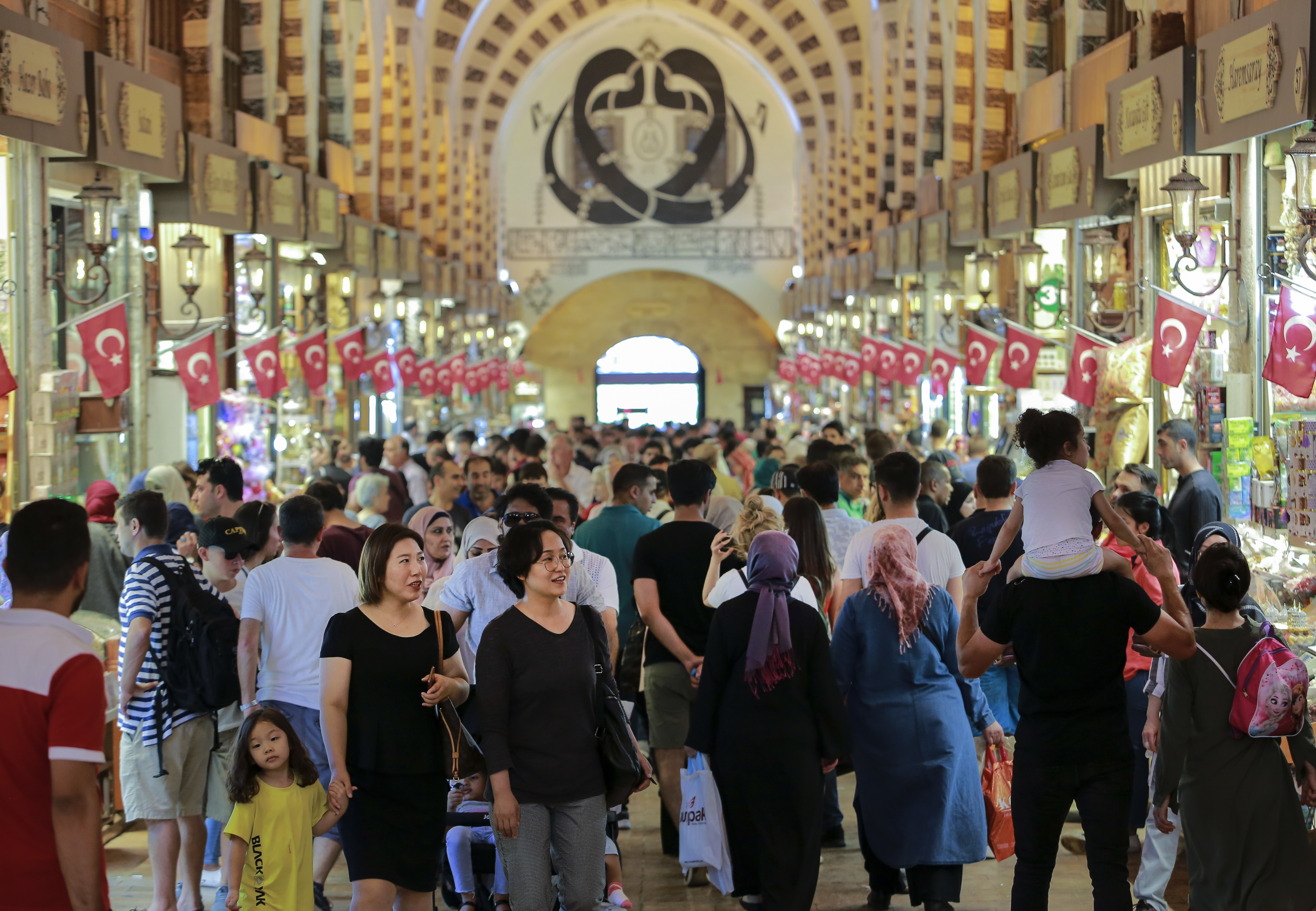 Holidays in Turkey just became a whole lot cheaper. With 8.3 lira to the pound, a foreign trip to Istanbul and its seaside resorts will set you back a lot less than this time last month. Then, £1 got you 6.4 lira.
British nationals made over 1.6 million trips to Turkey in 2017, but the UK's Foreign and Commonwealth Office still advises travellers to be alert to their surroundings and steer clear of non-essential travel to areas near the Syrian border.
(function(i,s,o,g,r,a,m){i['GoogleAnalyticsObject']=r;i[r]=i[r]||function(){ (i[r].q=i[r].q||[]).push(arguments)},i[r].l=1*new Date();a=s.createElement(o), m=s.getElementsByTagName(o)[0];a.async=1;a.src=g;m.parentNode.insertBefore(a,m) })(window,document,'script','//www.google-analytics.com/analytics.js','ga'); ga('create', 'UA-72310761-1', 'auto', {'name': 'pacontentapi'}); ga('pacontentapi.set', 'referrer', location.origin); ga('pacontentapi.set', 'dimension1', 'By Ravender Sembhy and Kalyeena Makortoff, Press Association City Staff'); ga('pacontentapi.set', 'dimension2', 'a367adf7-3725-4029-8a90-8f34b566aaa3'); ga('pacontentapi.set', 'dimension3', 'paservice:finance,paservice:finance:city,paservice:news,paservice:news:uk'); ga('pacontentapi.set', 'dimension6', 'story'); ga('pacontentapi.set', 'dimension7', 'composite'); ga('pacontentapi.set', 'dimension8', null); ga('pacontentapi.set', 'dimension9', null); ga('pacontentapi.send', 'pageview', { 'location': location.href, 'page': (location.pathname + location.search + location.hash), 'title': 'Let\u2019s talk Turkey \u2013 all you need to know about the crisis engulfing the country'});
Read Full Story
Click here to comment