Ben Stokes: World class cricketer making headlines on and off the pitch
The acquittal of England all-rounder Ben Stokes is the latest chapter in the eventful life of the cricketer.
Rated as one of the world's best players, his explosive batting or bowling can turn a game on its head in a matter of minutes.
But the 27-year-old has been dogged by indiscretions - both on and off the field.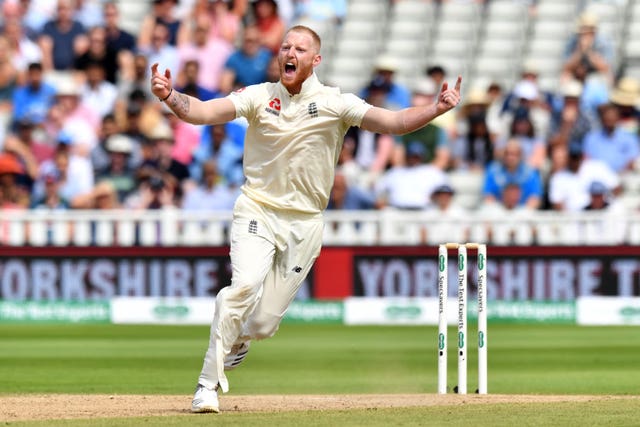 Stokes's world class talent has ensured he regularly features on the back pages, but he also finds himself on the front pages.
Twelve months ago, he was England Test vice-captain and would soon be heading off to Australia, where England were aiming to retain the Ashes.
But it all came to a head during a late-night incident with two nightclub revellers, leading to his trial at Bristol Crown Court.
Stokes was more than England's vice-captain, more than their fourth seamer and more than their most effective counter-attacking batsman.
He was the side's heart and soul and the pivot around which the rest of the side balanced.
His absence was a major factor in the 4-0 defeat.
The moment he was arrested, the entire tenor of the Ashes shifted.
The Christchurch-born player first came to the UK in 2003 when his father Ged, who represented New Zealand at rugby league, became the head coach of Workington Town.
His ability was spotted by county side Durham and he joined its academy as a teenager.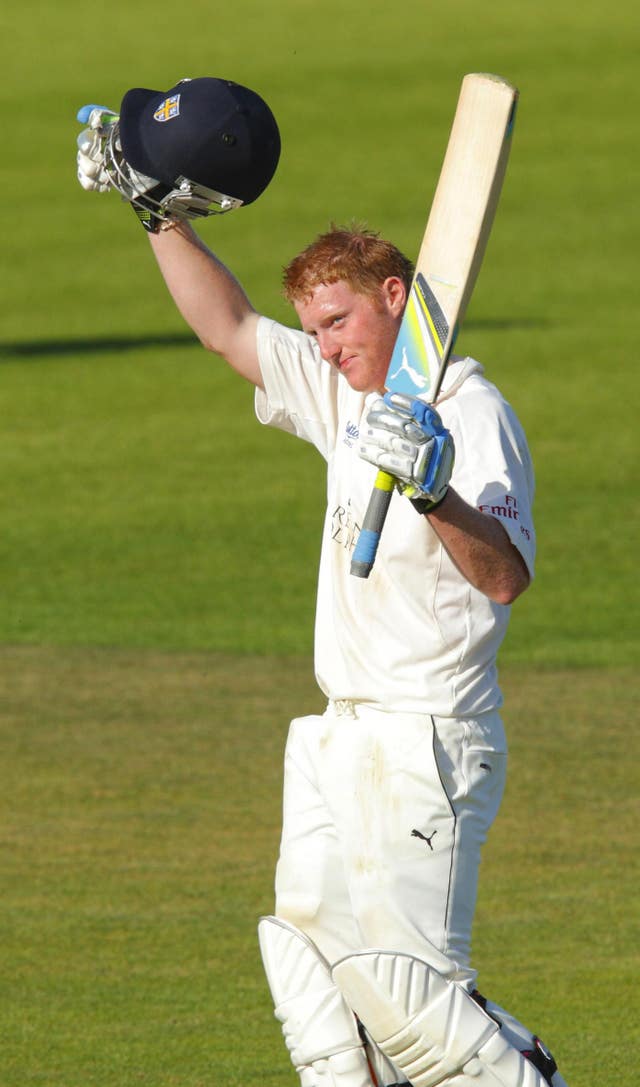 Progressing through the ranks at Durham, he made his one-day debut in 2009 - removing former England batsman Mark Ramprakash with his third legitimate delivery.
In his first-class bow the following year, Stokes hit a half-century in his maiden batting performance during county champions Durham's victory over the MCC in Dubai.
Within 12 months he had made his international debut for England in the T20 and one-day forms of the game.
But months after his England debut, Stokes was arrested, and later cautioned, for obstructing police on a pre-Christmas night out in December 2011.
In February 2013, Stokes and teammate Matt Coles were sent home from an England Lions tour of Australia after flouting rules on drinking.
Stokes later said the incident helped him become a more professional player and increased his determination to prove he had the temperament for international cricket.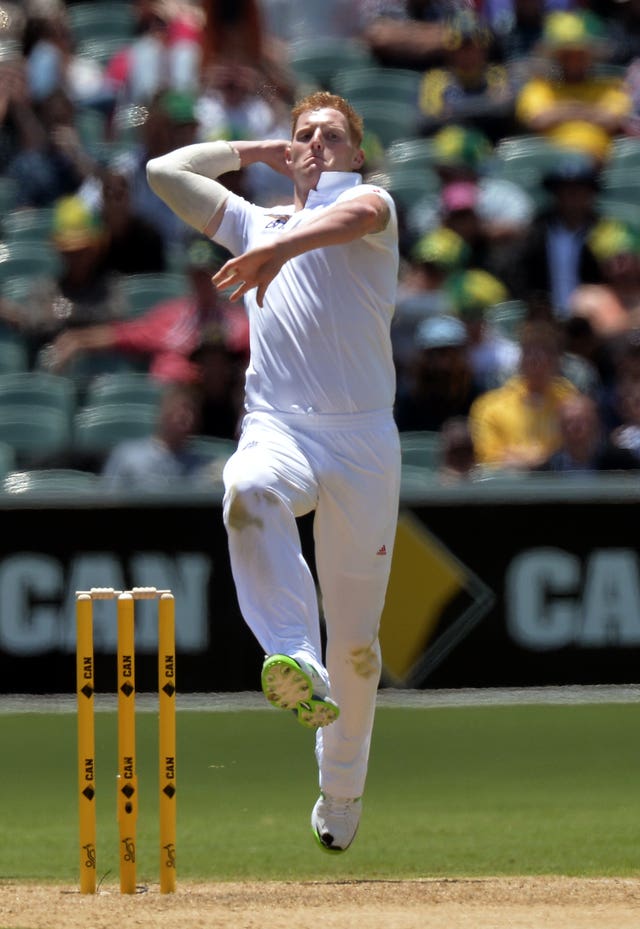 In March 2014, Stokes was ruled out of the World Twenty20 in Bangladesh after breaking his right hand during a one-day international in Barbados when he punched a locker after being run out for a duck.
The incident stunted his upward trajectory at international level and he still blanches at the memory.
Especially as it was a lesson he thought he had taken in years ago when he broke a hand punching a fire door while playing club cricket.
"I don't think punching lockers is the way forward," Stokes said in 2014.
"There is only going to be one winner there... it is on the pitch where I should be showing my emotions.
"Next time I look at a locker, I'll know what it did to me."
In June 2016, after being caught speeding for the fourth time, Stokes was summoned to Northallerton Magistrates' Court, where he was fined £830 and warned a further offence within the next six months could lead to a prison sentence.
In November 2016, Stokes was handed one demerit point for swearing at Indian players during the third Test after he was dismissed.
Stokes later celebrated getting Virat Kohli's wicket by gagging himself with his hand.
Just weeks before the incident in Bristol, Stokes received a third demerit point after a stump mic had picked him up swearing during the Headingley Test against the West Indies.
Stokes has also had an ongoing run-in with West Indies batsman Marlon Samuels.
The duel between Stokes and Samuels began in Grenada in April 2015, when Samuels stood to attention and saluted him after he was out.
Stokes has previously spoken of having occasional appointments with England's sports psychologist Mark Bawden - to try to make doubly sure he does not let his temper take over again.
"It is about having some chats with him, and you would just let out things you wouldn't tell someone on the street," Stokes said in 2014.
"He gives you different ways on how to handle things. Anything to stop me doing what I did must be good."
(function(i,s,o,g,r,a,m){i['GoogleAnalyticsObject']=r;i[r]=i[r]||function(){ (i[r].q=i[r].q||[]).push(arguments)},i[r].l=1*new Date();a=s.createElement(o), m=s.getElementsByTagName(o)[0];a.async=1;a.src=g;m.parentNode.insertBefore(a,m) })(window,document,'script','//www.google-analytics.com/analytics.js','ga'); ga('create', 'UA-72310761-1', 'auto', {'name': 'pacontentapi'}); ga('pacontentapi.set', 'referrer', location.origin); ga('pacontentapi.set', 'dimension1', 'By Rod Minchin, Press Association'); ga('pacontentapi.set', 'dimension2', 'e40d5ed3-e00d-49e6-9fad-3f1c442d472b'); ga('pacontentapi.set', 'dimension3', 'paservice:news,paservice:news:uk'); ga('pacontentapi.set', 'dimension6', 'story'); ga('pacontentapi.set', 'dimension7', 'composite'); ga('pacontentapi.set', 'dimension8', null); ga('pacontentapi.set', 'dimension9', null); ga('pacontentapi.send', 'pageview', { 'location': location.href, 'page': (location.pathname + location.search + location.hash), 'title': 'Ben Stokes: World class cricketer making headlines on and off the pitch'});
Read Full Story