Family speaks out for justice ahead of inquest into serial killer victims
Police officers should be "held accountable" for their failings in the Stephen Port case at the inquest into his four victims, one family has said.
Jack Taylor, 25, was the final victim of the serial killer who drugged and raped young men before dumping their bodies near his home in Barking, east London.
The police watchdog is looking at whether any charges of gross misconduct should be brought against officers involved in the initial inquiry which allowed Port to slip through the net.
The Independent Office for Police Conduct (IOPC) findings are not expected to be published until the conclusion of the inquest into the deaths of the young men next year.
The Taylor family said they hoped lessons could be learned and justice done so that no-one else would have to suffer the loss of a loved one in similar circumstances.

Speaking ahead of an initial inquest hearing, Mr Taylor's sister, Donna Taylor, said: "I think we are all hoping the inquest will highlight just what officers did not do when they could have done.
"In the long run we are hoping for justice and certain officers to be held accountable.
"I think that, if justice is brought towards the officers that did not do what they were supposed to and could have saved lives, that would be the best outcome that we could hope for, and, once that has happened, things are in place that this does not ever happen to anyone else because no family should have to go through what we have."
Between June 2014 and September 2015, Port killed fashion student Anthony Walgate, 23, from Hull, Slovakian Gabriel Kovari, 22, chef Daniel Whitworth, 21 from Gravesend, and forklift truck driver Mr Taylor, 25, from Dagenham.
The 42-year-old chef's murder spree was finally halted, thanks in part to the determination of the Taylor family, who launched their own investigation.
Ms Taylor called for the full inquest to be heard at the High Court or the Old Bailey due to the scale and complexity of the case.
She said: "I do hope that it is going to reach a high court because I think the situation itself is big enough. I don't understand why it is not.
"The impact it has had on the families and obviously what happened to the boys in the first place and what could have been prevented, it deserves to be in a high court."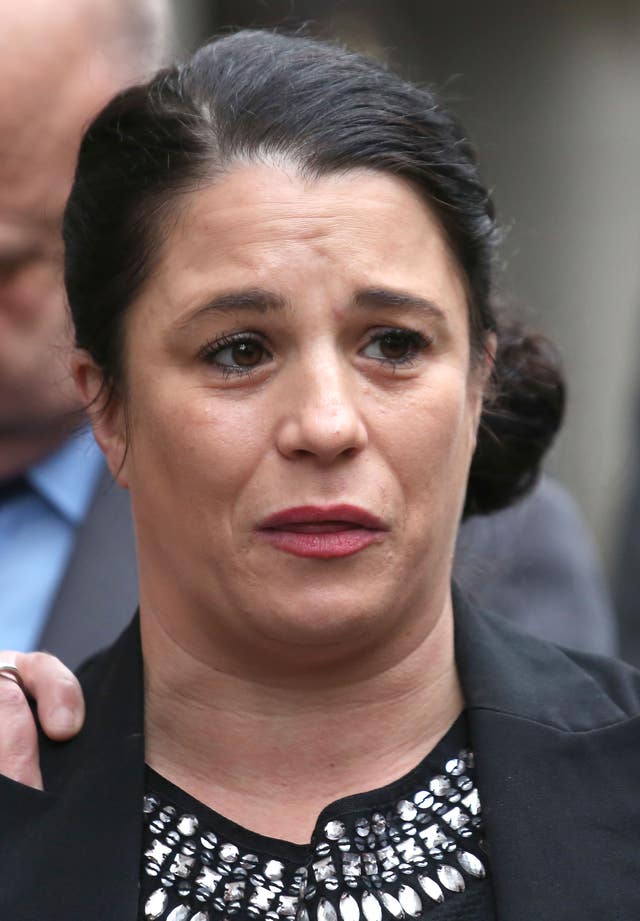 Of the long wait for justice, she said: "With me and my sister having to investigate this in the first place and doing what we have had to do and still having to fight, it's outrageous, it's disgusting.
"It's a complete insult to us as a family and all the families because we should never be put in this position in the first place and we have not been able to sit still and begin to grieve.
"Even now we are still having to push for the right decision being made by the IOPC and now we are going to face an inquest as families, it's devastating.
"We will never get closure because we have got to live with this for the rest of our lives. We live with it daily."
Port was found guilty of four murders following a trial at the Old Bailey and handed a whole life sentence in November 2016.
Last month, the IOPC said its investigation was nearing completion but it had yet to make recommendations on whether to take action against any of the 16 serving officers involved.
The watchdog interviewed 17 officers under notice - seven under gross misconduct notice, and 10 under misconduct notice.
One officer, who was interviewed under a misconduct notice, has since resigned from the Metropolitan Police.
The IOPC is not expected to publish its findings until after the fresh inquest into all the deaths has concluded in 2019.
In November last year, the High Court quashed the original inquests into the deaths of Mr Whitworth and Mr Kovari, paving the way for all four victims' inquests to be held together.
Assistant Coroner Dr Shirley Radcliffe is due to hold the first pre-inquest review at Walthamstow Coroner's Court on Tuesday.
The scope, venue and timescale is likely to be decided before a full inquest can take place.
The families of all four victims are being represented by specialist lawyers Hudgell Solicitors.
They have launched a CrowdJustice campaign to help pay legal fees for the inquest.
The page can be found: https://www.crowdjustice.com/case/justice-for-our-murdered-boys/
Ms Taylor said: "All the families are very appreciative of all the support given on this journey to get justice."
The families of the victims have also set up a Facebook page Justice for Our Boys to raise awareness and support for those affected by Port's crimes.
(function(i,s,o,g,r,a,m){i['GoogleAnalyticsObject']=r;i[r]=i[r]||function(){ (i[r].q=i[r].q||[]).push(arguments)},i[r].l=1*new Date();a=s.createElement(o), m=s.getElementsByTagName(o)[0];a.async=1;a.src=g;m.parentNode.insertBefore(a,m) })(window,document,'script','//www.google-analytics.com/analytics.js','ga'); ga('create', 'UA-72310761-1', 'auto', {'name': 'pacontentapi'}); ga('pacontentapi.set', 'referrer', location.origin); ga('pacontentapi.set', 'dimension1', 'By Emily Pennink, Press Association Old Bailey Correspondent'); ga('pacontentapi.set', 'dimension2', '731ba619-c095-4cc9-8dce-d3b3fa264aac'); ga('pacontentapi.set', 'dimension3', 'paservice:news,paservice:news:uk'); ga('pacontentapi.set', 'dimension6', 'story'); ga('pacontentapi.set', 'dimension7', 'composite'); ga('pacontentapi.set', 'dimension8', null); ga('pacontentapi.set', 'dimension9', null); ga('pacontentapi.send', 'pageview', { 'location': location.href, 'page': (location.pathname + location.search + location.hash), 'title': 'Family speaks out for justice ahead of inquest into serial killer victims'});
Read Full Story
Click here to comment