'Insufficient evidence' Michael Gove intervened in sexual abuse investigation
Claims Michael Gove intervened in a sexual abuse investigation at scandal-hit Downside School were found to have "insufficient evidence" by an inquiry.
The Independent Inquiry into Child Sexual Abuse (IICSA) was told a local authority worker received a call from someone purporting to be the then-education secretary in around 2010.
The person was asking for information about disciplinary proceedings against a former senior figure at the Somerset school, who was accused of a sexual encounter with a 16-year-old pupil.
It was claimed that the man, named only as RC-F65, had performed oral sex on the boy in 1996 - and was allowed to remain at the school for years afterwards.
He had been in a "senior leadership position" at the time, later going on to become a school governor in East Anglia.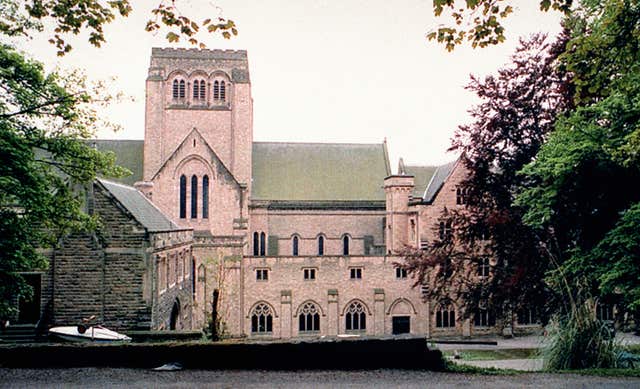 But when the authorities caught wind of the allegations, it was decided in November 2010 that RC-F65 should be suspended from public ministry.
Around this time, Claire Winter, child safeguarding officer at Somerset County Council, received two calls claiming to be from the Secretary of State for Education's office asking for information about when a decision was expected.
The IICSA said in its report into sexual abuse at Downside and Ampleforth: "Ms Winter replied by explaining that it was a child protection matter, and she was not prepared to discuss it.
"She then received a further telephone call from someone who described himself as the Secretary of State for Education and pressed her for the same information. She declined to give it."
Mr Gove, currently the environment secretary, provided a statement to the inquiry saying neither he nor his department made such a call.
The report continued: "He has said that there is no record of any such calls being made from his offices, and that he would have no reason to make such calls as he did not know RC-F65 and would have had no interest in the matter.
"Claire Winter has now provided a further statement making it clear that her evidence reflected her recollection of the events and telephone calls.
"We take the view that there is insufficient evidence on this point from which to draw any conclusions."
Police interviewed RC-F65 and his alleged victim in 2011 but concluded that, at the time of the incident, it would not have been an offence as the pupil was over the legal age and the encounter was consensual.
Downside accepted it was "plainly wrong" for RC-F65 to have remained in his post, however, as he could have potentially posed a risk to young people.
Read Full Story