14 arrested as police seize drugs and gun in violent crime crackdown
A violent drug-dealing network has been hit hard after 14 suspects were arrested in dawn raids, with what is thought to be a handgun and large amounts of Class A drugs seized.
Some 185 officers raided 15 properties on Wednesday morning, and senior police figures believe violent crime could drop in parts of London following the intelligence-led operation.
The bulk of the drugs were being supplied in the New Cross area, police said.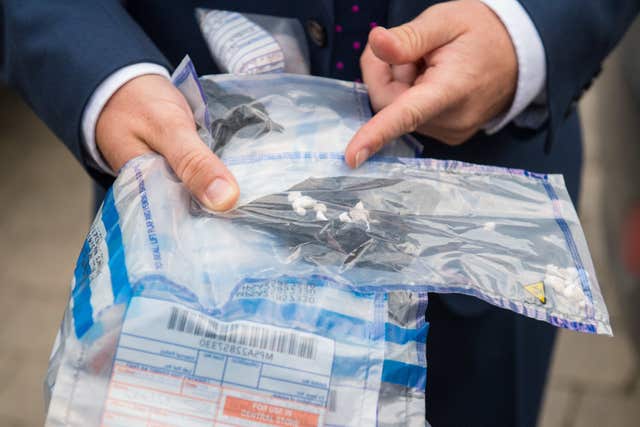 The early-morning peace was shattered by shouts of "Police" as groups of officers in helmets used specialist entry kits to smash down doors in the Lewisham and Southwark areas of south-east London, and Wembley in north-west London, at sunrise.
At one address in New Cross a panicked occupant threw suspected class A drugs out of the window, only for the package to be caught by an approaching officer.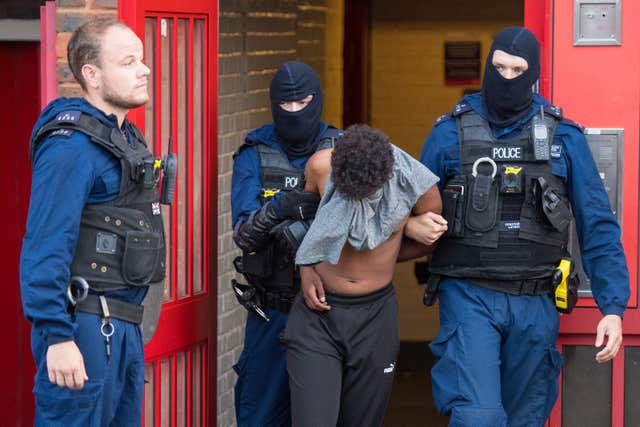 Temporary Detective Superintendent Andy Furphy said: "The operation has gone very successfully, we found drugs at all 15 addresses we searched.
"The men involved are men of violence, and drugs are intrinsically linked to violence. They are causing real harm and are the people we were after.
"I think this will significantly impact violent crime in this part of London."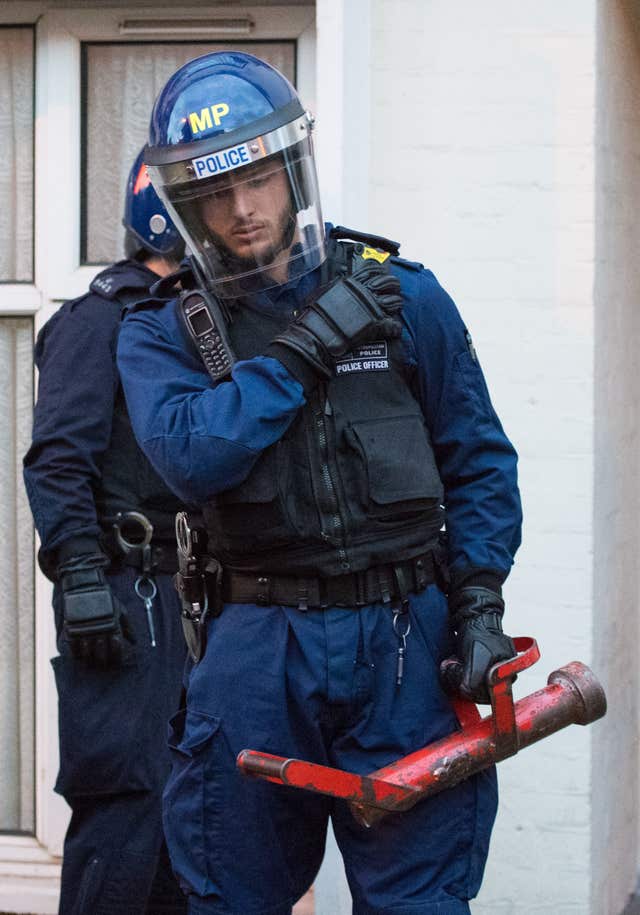 Some 15 addresses were raided in total - 12 in Lewisham, two in Southwark and one in Wembley.
Officers found what appeared to be a handgun wrapped in a sock, along with large amounts of cocaine, heroin and crack cocaine during searches.
Some suspects were linked to gangs, were known to carry knives and had been involved in violent crime in the past, police said.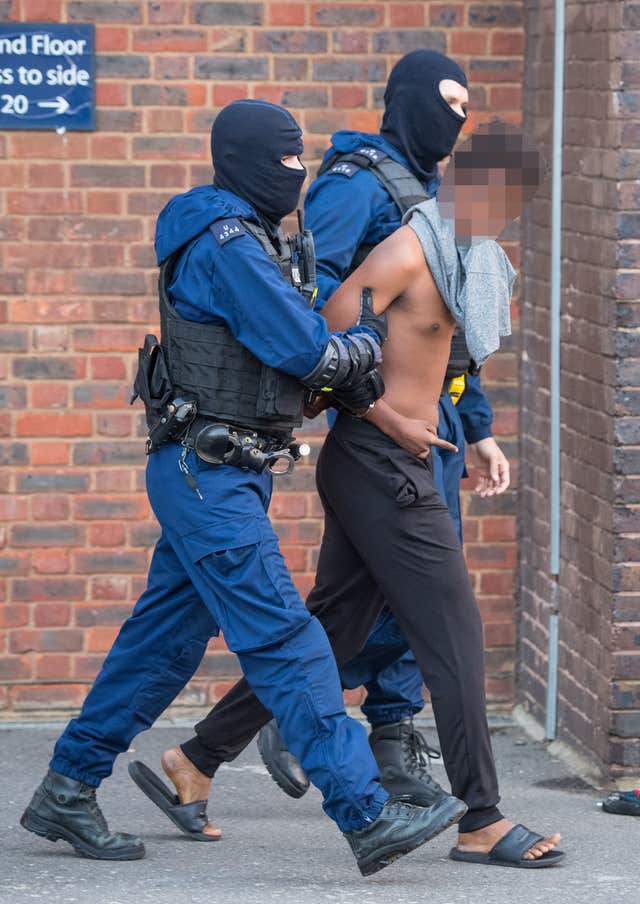 Detectives are probing the network for any "county lines" activity, to find out if drugs were being taken outside the capital and supplied to neighbouring counties.
Geeta Subramaniam, director of public protection and safety at Lewisham Council, said she hoped the operation would reduce crime in the area and deter others from falling into drug dealing.
She said she had been working to educate teenagers about the dangers, saying: "It's so hard for kids once they're in these criminal networks to get out."
Read Full Story