Paul Chuckle pays tribute to brother and 'very best pal' Barry
Paul Chuckle has said he did not know "until fairly recently" the extent of his brother and comedy partner Barry's illness following his death at the weekend aged 73.
Veteran entertainer Barry Elliott found fame alongside his brother Paul as one half of the Chuckle Brothers in BBC comedy show ChuckleVision, which ran for 21 series from 1987 to 2009.
In an emotional tribute to Barry, Paul said he is "totally devastated at the death of my brother, partner and my very best pal".
The message was signed off with the brothers' famous catchphrase, "From Me To You Bro!".
In the first statement released since Barry's death on August 5, Paul told the Press Association: "I still can't believe he's gone and that we will never perform together again.
"I knew nothing of how serious his illness was until fairly recently. He always said that he wanted to die on stage and that he would work right to the end which he more or less did.
"He'd been in a lot of pain with his legs for quite a while and I thought it was sciatica which I've had trouble with in the past, so I knew how painful it can be.
"And he told me that he thinks that's what he'd got.
"I also think that he knew that if myself or our manager Phil Dale found out that it was or could be more serious, we would have said to him you have to stop working.
"Plus Phil would have stopped putting work in our diaries. But our Barry kept it to himself and he kept it from me, knowing how close we were and we have always been!
"He was a trooper in every sense of the word and right to the end! Now thinking back, we did pantomime at Nottingham, lots of night club and university dates followed by 24 dates in the summer touring at major holiday centres and resorts."
Barry's cause of death has not yet been confirmed by the family, despite reports alleging the star had cancer.
The brothers were awarded a Bafta Special Award in 2008 for their contribution to children's television.
They were also both keen supporters of their local football team Rotherham United, and were made honorary presidents in 2007.
Paul added: "We then started touring again on the night club scene after which we recorded the new series for Channel 5 titled Chuckle Time, and Barry was fine and loved it, especially filming the new TV series.
"While we were recording the show he had sporadic sciatic pains and I asked him then if they couldn't get to the bottom of these pains, but he was never the one to go to the doctors so I guessed he was ok.
"We always travelled everywhere together and had meals together whilst in theatre or TV studios etc, and we never ever tiered of each other's company.
"From time to time we went to football (Rotherham) together and part of the event which Barry always loved was the pies and peas or the fish and chips! And obviously the footie especially if the Millers won!"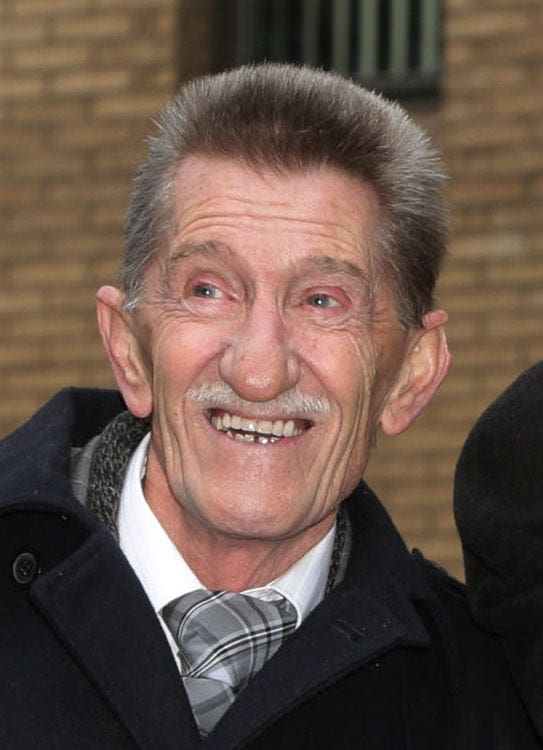 Paul said he had been contacted by Barry's wife, Ann, a few weeks after filming, to say "that he had lost the use of his legs and couldn't get out of bed".
He added: "I couldn't believe it so I called round straight away to see him and that's when he told me that they were going to give him radio therapy. And now the rest is history!
"We were so close, as close as any siblings could be and we had so very many happy times and memories together to look back on.
"Whilst on a break from filming we laughed a lot remembering the good times and all the people we've met over so many years in pantomimes, theatres, tours, summer seasons and filming in television.
"I only wish he hadn't been taken so young as in today's terms 73 isn't old and anyway you're only as old as you feel inside and Baz was still in his twenties".
Paul ended his tribute saying: "God bless to my lovely brother and my very best friend of so many years.
"He will be sorely missed and I am in a daze! And thank you to everybody for all your lovely messages. From Me To You Bro! Love you! Paul."
Read Full Story
Click here to comment