We should have been told Manchester Arena bomber was rescued by Navy - survivor
A survivor of the Manchester Arena terror attack has accused security services of hiding the fact bomber Salman Abedi was rescued from Libya by the Navy three years before the atrocity.
Robby Potter said Abedi's evacuation from the war-torn country in 2014 should have been disclosed by the Government or the official review, rather than survivors and victims' families finding out via the media.
Mr Potter was a millimetre from death when his heart was pierced by a bolt in the bombing that killed 22 people and injured hundreds more in March 2017.
He told the Daily Mail: "The authorities have definitely hidden this information from us. They haven't been honest.
"The Government should have told us straight away or it should have been in the reports. We have been left to find out through the press."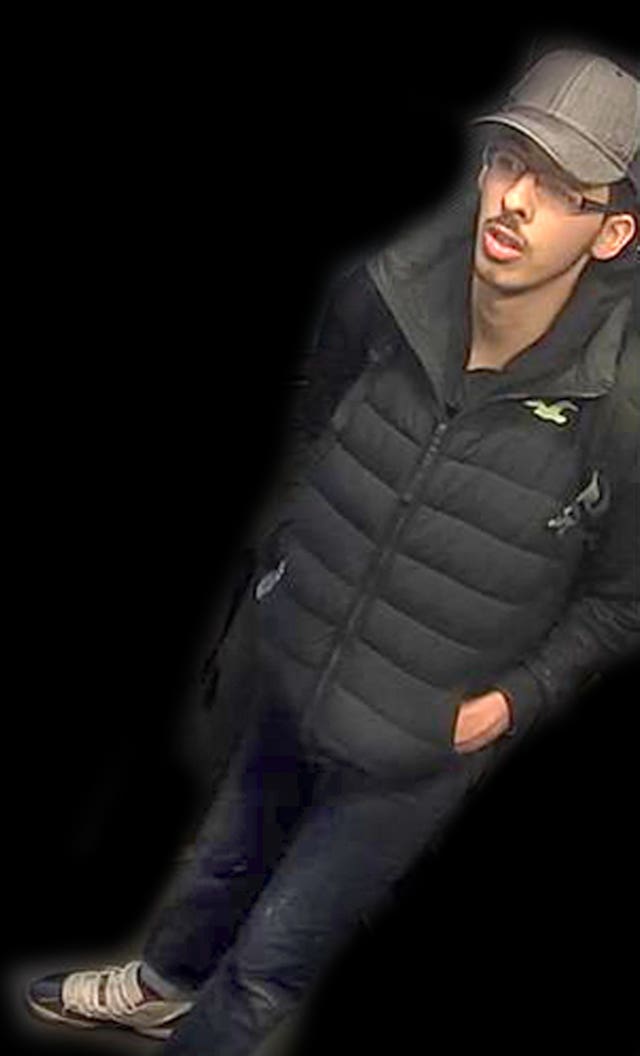 Abedi was 19 when he boarded the HMS Enterprise in Tripoli in August 2014 with his younger brother Hashem and more than 100 other British citizens.
It is understood Abedi's name was on a list of stranded citizens handed to the crew in charge of the evacuation.
The vessel took them to Malta where they caught a flight back to the UK.
Abedi was being monitored by security services when he travelled to Libya, but his case was closed a month before his rescue.
The Anderson review into the Manchester attack found that the decision to close Abedi's case as a "subject of interest" was sound, based on the information available to security services at the time.
Solicitor Elkan Abrahamson, who is representing victims' relatives at forthcoming inquests, said the Anderson review was problematic as it did not give families access to information held by security services.
"I am sure that the security services have not told us the full story. We may need an inquiry to get at the truth," he told the paper.
"Both Abedi and his brother ought to have been tracked better, there are certainly concerns around that."
When Abedi's rescue was first revealed by the Mail on Tuesday, a Government spokesman explained: "During the deteriorating security situation in Libya in 2014, Border Force officials were deployed to assist with the evacuation of British nationals and their dependants."
Hashem Abedi is held in jail in Libya by a militia group, but the British Government has requested his extradition to face trial for his involvement in the attack.
The request has so far been refused.
(function(i,s,o,g,r,a,m){i['GoogleAnalyticsObject']=r;i[r]=i[r]||function(){ (i[r].q=i[r].q||[]).push(arguments)},i[r].l=1*new Date();a=s.createElement(o), m=s.getElementsByTagName(o)[0];a.async=1;a.src=g;m.parentNode.insertBefore(a,m) })(window,document,'script','//www.google-analytics.com/analytics.js','ga'); ga('create', 'UA-72310761-1', 'auto', {'name': 'pacontentapi'}); ga('pacontentapi.set', 'referrer', location.origin); ga('pacontentapi.set', 'dimension1', 'By Press Association Reporters'); ga('pacontentapi.set', 'dimension2', '2b883a8e-4a75-4c82-abba-10f79e570462'); ga('pacontentapi.set', 'dimension3', 'paservice:news,paservice:news:uk'); ga('pacontentapi.set', 'dimension6', 'story'); ga('pacontentapi.set', 'dimension7', 'composite'); ga('pacontentapi.set', 'dimension8', null); ga('pacontentapi.set', 'dimension9', null); ga('pacontentapi.send', 'pageview', { 'location': location.href, 'page': (location.pathname + location.search + location.hash), 'title': 'We should have been told Manchester Arena bomber was rescued by Navy \u2013 survivor'});
Read Full Story