More than a fifth of teens handed unconditional offers by universities
Soaring numbers of teenagers are being given guaranteed degree places, sparking warnings that the credibility of the university system is being undermined and students' futures put at risk.
More than a fifth of teenagers have been handed at least one "unconditional offer" this year, according to new UCAS data, amid ongoing competition between institutions to attract students.
Universities Minister Sam Gyimah branded the rise "irresponsible" and said handing out unconditional offers to put "bums on seats" undermines the credibility of the university system.
The Association of School and College Leaders (ASCL) urged universities to stop the practice, arguing that such offers can lead to students making less effort in their A-levels, which could damage their job prospects later on.
An unconditional offer means a student has a place on a degree course secured, regardless of the grades they achieve in their A-levels or other qualifications.
Data published by UCAS reveals that almost 68,000 unconditional offers have been made to 18-year-olds in England, Wales and Northern Ireland this year, up from less than 3,000 just five years ago.
Overall, 22.9% of 18-year-old university applicants - some 58,385 in total - from England, Wales and Northern Ireland, have received at least one unconditional offer this year.
This is up from just 1.1% - 2,570 applicants - in 2013, and a 29% rise compared to last year.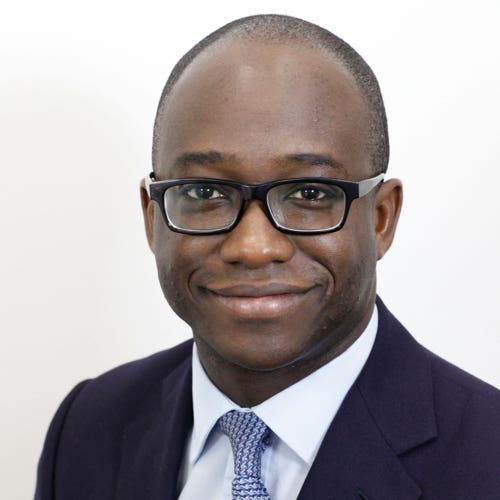 In total, 7.1% of all offers made to students this year were unconditional, the data shows.
Some 67,915 unconditional offers have been made to this group of would-be university students, up 32% on last year, when there were 51,615.
In 2013, there were 2,985 unconditional offers made to 18-year-olds in England, Wales and Northern Ireland.
Unconditional offers have traditionally been made in certain circumstances, such as to mature students who already have the qualifications needed for their university place or for those applying for creative arts courses who may have submitted portfolios or auditioned for places.
But there are signs that these offers are increasingly being used by universities competing to recruit students.
There is now no cap on the number of students a university can admit, and at the same time, the UK's 18-year-old population is falling.
Geoff Barton, ASCL general secretary, said: "This huge increase in unconditional offers is driven by competition between universities and is not in the best interests of students.
"It can lead to students making less effort in their A-levels because their place is assured. That can then hamper their job prospects later down the line if potential employers take into account their A-level grades.
"We urge universities to desist from making unconditional offers as an inducement and we urge students to make their choice on the basis of the course which best suits their needs."
Mr Gyimah said: "The rise in unconditional offers is completely irresponsible to students and universities must start taking a lead, by limiting the number they offer.
"Places at universities should only be offered to those who will benefit from them, and giving out unconditional offers just to put 'bums on seats' undermines the credibility of the university system.
"Along with the Office for Students, I am closely monitoring the number being issued and fully expect the regulator to take appropriate action.
"Unconditional offers risk distracting students from the final year of their schooling, and swaying their decisions does them a disservice - universities must act in the interest of students, not in filling spaces."
Alistair Jarvis, chief executive of Universities UK, said: "While there has been a steady growth in the number of unconditional offers made, they still account for a small proportion (7.1%) of all offers made by universities."
He added: "Unconditional offers, when used appropriately, can help students and ensure that universities are able to respond flexibly to the range of applicants seeking places.
"Universities UK will continue to work with UCAS to monitor trends and any impact unconditional offer-making might have on student attainment. It is simply not in the interests of universities to take students without the potential to succeed."
(function(i,s,o,g,r,a,m){i['GoogleAnalyticsObject']=r;i[r]=i[r]||function(){ (i[r].q=i[r].q||[]).push(arguments)},i[r].l=1*new Date();a=s.createElement(o), m=s.getElementsByTagName(o)[0];a.async=1;a.src=g;m.parentNode.insertBefore(a,m) })(window,document,'script','//www.google-analytics.com/analytics.js','ga'); ga('create', 'UA-72310761-1', 'auto', {'name': 'pacontentapi'}); ga('pacontentapi.set', 'referrer', location.origin); ga('pacontentapi.set', 'dimension1', 'By Alison Kershaw, Press Association Education Correspondent'); ga('pacontentapi.set', 'dimension2', 'a6c8c14c-40c3-4ecd-bbb8-d335633a408b'); ga('pacontentapi.set', 'dimension3', 'paservice:news,paservice:news:uk'); ga('pacontentapi.set', 'dimension6', 'story'); ga('pacontentapi.set', 'dimension7', 'composite'); ga('pacontentapi.set', 'dimension8', null); ga('pacontentapi.set', 'dimension9', null); ga('pacontentapi.send', 'pageview', { 'location': location.href, 'page': (location.pathname + location.search + location.hash), 'title': 'More than a fifth of teens handed unconditional offers by universities'});
Read Full Story