UK's love of books 'in all forms' stronger than ever as sales hit record high
Book sales reached £5.7 billion last year - a record-breaking year for the UK publishing industry.
Figures from the Publishers Association revealed sales were up 5% from the previous year, while export income also rose by 8% to £3.4 billion in 2017 - consolidating the UK's place as the number one exporter of books in the world.
Hardback books helped power the record year, with a 31% rise in sales to £97 million, while sales of audiobooks increased 25% to £31 million.
Fiction and non-fiction sales also rose, by 3% and 4% respectively.
Meanwhile, the sale of school digital books was up 32%, suggesting the use of digital teaching resources is becoming more prevalent, while non-fiction digital book sales increased by 4%, suggesting consumers are increasingly reading books such as cookbooks on their devices.
Stephen Lotinga, chief executive of the Publishers Association, said the results were proof that "society's love of books in all forms shows no sign of waning".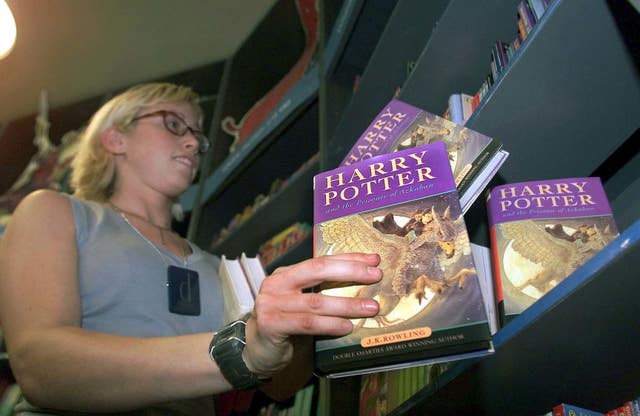 He added: "Publishers are catering to modern consumers who are reading books in different formats across different platforms, but still showing a very significant attachment to the printed word, as we continue to see the resilience and popularity of print across publishing sectors.
"Export income has increased significantly and this increase is testament to the high regard UK publishers, authors and their work are held in around the world - and the continued appetite of readers for them."
Mr Lotinga has previously warned that Brexit could have a damaging impact on the publishing industry's export business.
In April, the organisation released a 10-point Brexit blueprint for publishing, which urged the Government to ensure Britain remained the world's publisher after it leaves the EU.
Mr Lotinga said at the time: "Our sector's success is supported by certain things which enable it to thrive. These include free access to global talent and ideas, a strong system of intellectual property rights which incentivises new thinking and creativity, freedom of speech and freedom to publish, unrestricted access to global export markets, and fair digital markets.
"These must not be traded away during negotiations in the broader interests of striking new FTAs, either now or after we leave the EU."
Read Full Story