Former Tory Education Secretary calls for second EU referendum
Theresa May is facing challenges on both sides from her own party over Brexit, with hardline Leave supporters unhappy with her "soft" plan and a Pro-EU former minister openly calling for a second referendum.
In a sign of just how volatile the party has become, former education secretary Justine Greening - who backed Remain - denounced May's plan, saying it offered the "worst of both worlds" and called for a second referendum.
"The only solution is to take the final Brexit decision out of the hands of deadlocked politicians, away from the backroom deals, and give it back to the people," she said in an article for The Times.
Amid rising backbench anger, MPs are set to vote on Monday on a series of Commons amendments intended to wreck her Chequers plan for a "common rule book" covering a new "UK-EU free trade area".
Although the measures are unlikely to pass in the absence of Labour support, it could prove an opportunity for a show of strength by the rebels intended to pressurise her into retreat.
Jacob Rees-Mogg, the leader of the pro-Brexit European Research Group (ERG), played down suggestions over the weekend they were seeking to topple Mrs May, saying she still had time to change course.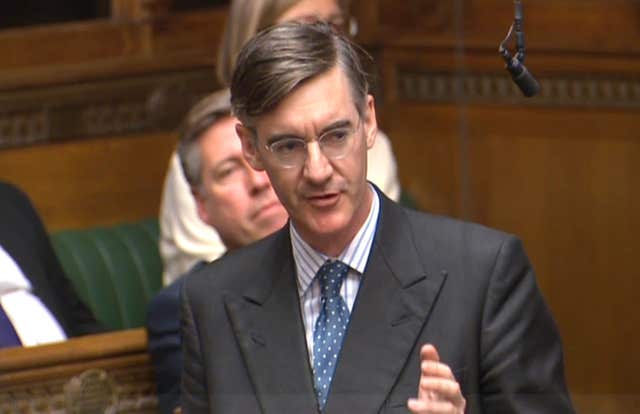 However the danger to the Prime Minister was underlined by the disclosure that Brexiteers have set up a Whatsapp group to co-ordinate voting tactics, organised by ex-Brexit minister Steve Baker, who quit over the Chequers plan.
The Daily Telegraph reported more than 100 MPs have joined the group - more than double the 48 needed to submit letters of no confidence in the Prime Minister to force a leadership contest.
Mr Rees-Mogg said ERG members would be meeting ahead of the Commons debate and votes on the Taxation (Cross-border Trade Bill) - or Customs Bill as it is more generally referred to - when the level of support for the amendments would become clearer.
"I've put down some amendments and we'll see what support they get," he said on Sunday. "We'll have an idea of the numbers, I suppose, at 10 o'clock on Monday evening."
The threat from the Brexiteers is not the only danger facing Mrs May, with pro-EU Tories tabling amendments of their own to the Customs Bill and the Trade Bill - which returns to the Commons on Tuesday - which would keep Britain in a customs union with the EU.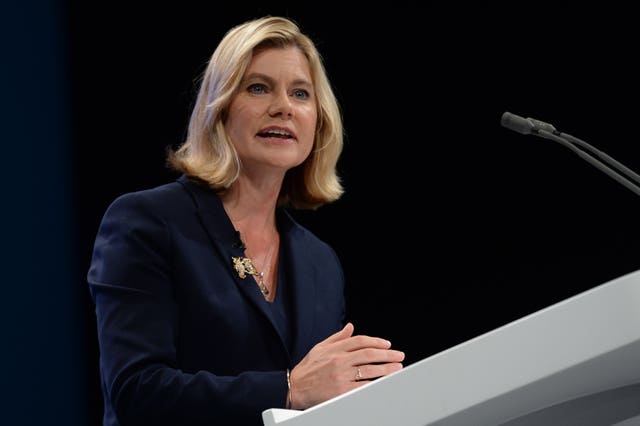 It was unclear whether they will actually press them to a vote after some pro-EU MPs backed Mrs May's Chequers plan and EU white paper.
Meanwhile Boris Johnson, in his first public intervention since his resignation last week, appealed for people to take a more positive view of Britain's prospects outside the EU.
In sign that he was keeping his powder dry, he said in an article for The Daily Telegraph that he would resist "for now" the temptation "to bang on about Brexit".
"It is time for all of us - at this critical moment in our constitutional development - to believe in ourselves, to believe in the British people and what they can do, and in our democracy," he wrote.
"People around the world believe passionately in Britain. It's time we shared their confidence."
In a BBC television interview on Sunday, Mrs May said she understood the strength of feelings driving the Brexit debate.
However she insisted her plan offered the only workable solution to maintain "frictionless" trade with the EU and avoid a hard border between Northern Ireland and the Republic while allowing the UK to strike trade deals around the world.
"Many people voted from the heart to leave the European Union," she said.
"My job as Prime Minister is to deliver for them, but also I've got to be hard-headed and practical about this and do it in a way that ensures we get the best interests for the UK."
Read Full Story