Queen welcomes Trump to Windsor Castle
US President Donald Trump has been welcomed by the Queen to Windsor Castle as the official part of his whirlwind visit to the UK drew to a close.
The Queen greeted the US leader and First Lady Melania Trump in the quadrangle of the royal residence - a home to kings and queens for centuries.
Waiting to be inspected by Mr Trump was a guard of honour, formed by one of the Army's longest serving units, the 1st Battalion Coldstream Guards, in their red tunics and bearskins.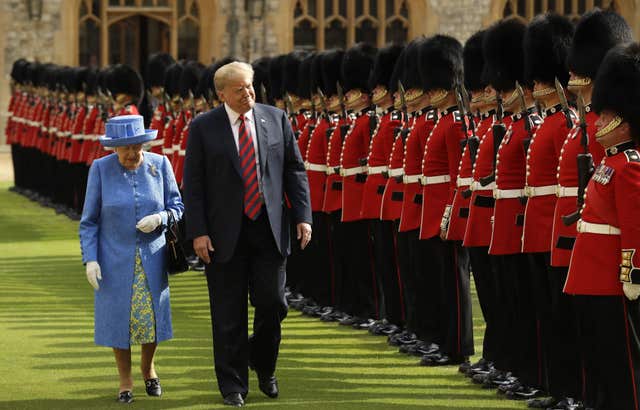 Ahead of the meeting between the heads of state,  Mr Trump spoke of his admiration for the Queen in his interview with the Sun, in which he called her a "tremendous woman".
He told the paper: "If you think of it, for so many years she has represented her country, she has really never made a mistake.
"You don't see, like, anything embarrassing. She is just an incredible woman.
"My wife is a tremendous fan of hers. She has got a great and beautiful grace about her."
During the Queen's 66-year reign there have been 13 American presidents, from Harry S. Truman to Mr Trump, and she has now met all of them except one, Lyndon B. Johnson.
Later, Mr and Mrs Trump will take tea with the Queen in the castle's Oak Room, where in 2016 she hosted tea for the then US president Barack Obama and his wife Michelle.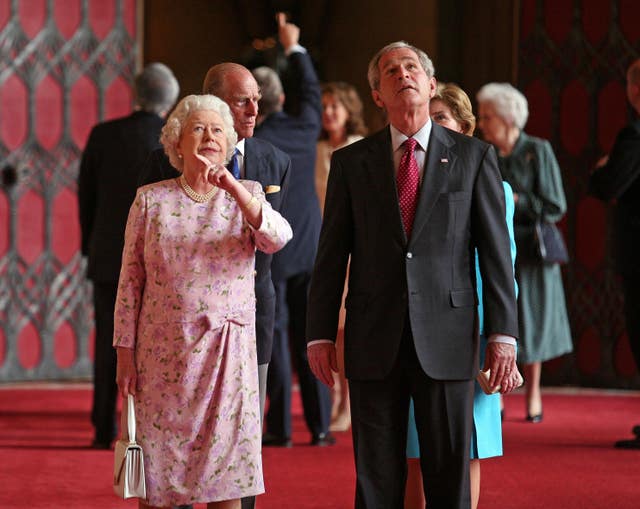 In 2008, when then US president George W. Bush had tea with the Queen at Windsor, he enjoyed a traditional English afternoon spread of tea, small sandwiches and cakes in the White Drawing Room.
Read Full Story
Click here to comment