Donald Trump arrives for UK visit
US President Donald Trump has arrived in the UK - landing at Stansted Airport after his military entourage, having been delayed at the Nato summit in Brussels.
Awaiting him on the tarmac were three MV-22 Osprey helicopters belonging to the US Marines which are used to transport his staff and security detail on overseas trips.
Two VH-60N White Hawk helicopters staffed by military officers in dress uniform were waiting nearby.
Press were asked to don neon orange vests while a flatbed truck was stationed on the tarmac to ensure photographers and cameramen got the best view of Mr Trump's arrival.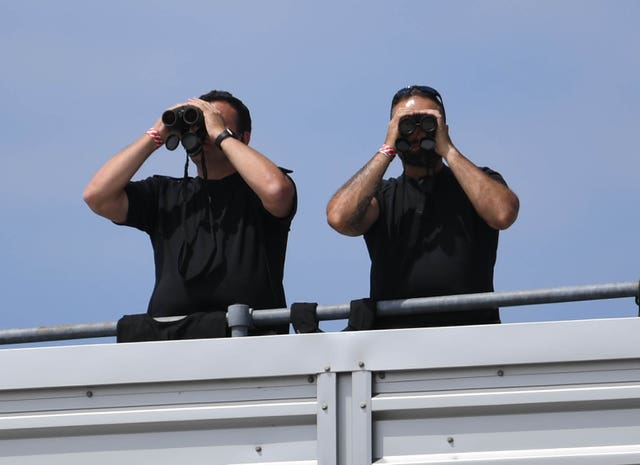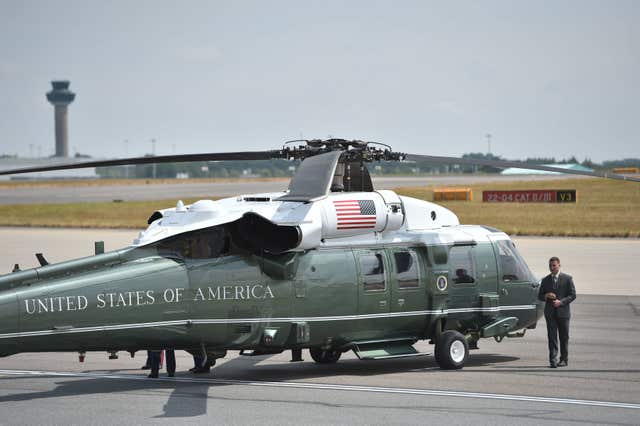 Donald Trump is in Britain for a four-day trip that is expected to leave taxpayers with a police and security bill of up to £10 million.
Theresa May will host the US president and his wife Melania days after he said the UK was in "turmoil" following the Cabinet resignations triggered by the Prime Minister's Brexit plans.
Read Full Story