We have no idea how Novichok nerve agent was stored - anti-terror chief
The hunt for the Novichok used to poison Dawn Sturgess and Charlie Rowley and a former Russian double agent and his daughter continues as Britain's anti-terror chief admitted he does not know how the nerve agent was stored.
Metropolitan Police Assistant Commissioner Neil Basu said it was implausible that the two incidents, which claimed the life of Ms Sturgess and left four other people critically ill, were not linked.
He said it was unlikely that the attack on Sergei Skripal and his daughter Yulia in Salisbury in March, and the poisonings nearby of Ms Sturgess, 44, and her 45-year-old partner 10 days ago, were separate.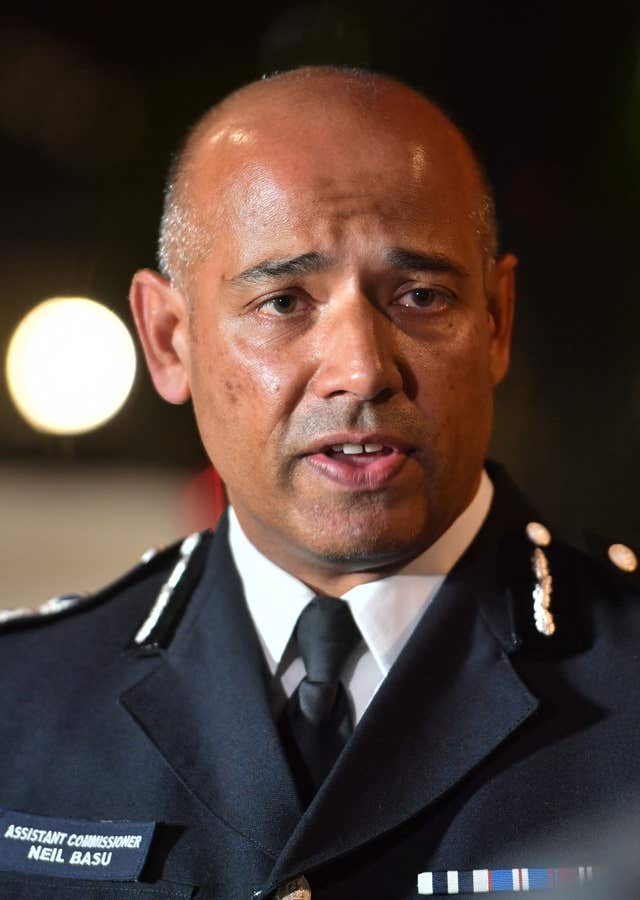 A massive counter-terrorism police investigation has been launched into how Ms Sturgess, who died on Sunday night, and Mr Rowley were contaminated by the chemical weapon.
The pair fell ill at Mr Rowley's home in Amesbury - eight miles from Salisbury - on June 30, with anti-terror police launching a massive operation to find the source of the contaminant, which is believed to be inside a container.
Staff at Salisbury District Hospital said Mr Rowley has made a "a small but significant improvement" and has regained consciousness but still needs round-the-clock care.
Tributes have been paid to mother-of-three Ms Sturgess, with her family saying: "Dawn's death has been devastating for us. Dawn will always be remembered by us as a gentle soul who was generous to a fault."
While the advice from Public Health England is that the risk to the public is low, Chief Medical Officer Dame Sally Davies has warned everyone in the area not to pick up "any foreign object which could contain liquid or gel, in the interests of their own safety".
Central to the investigation are John Baker House, the supported-living accommodation where Ms Sturgess lived, Mr Rowley's home in Amesbury, and Salisbury's Queen Elizabeth Gardens, which remains cordoned off.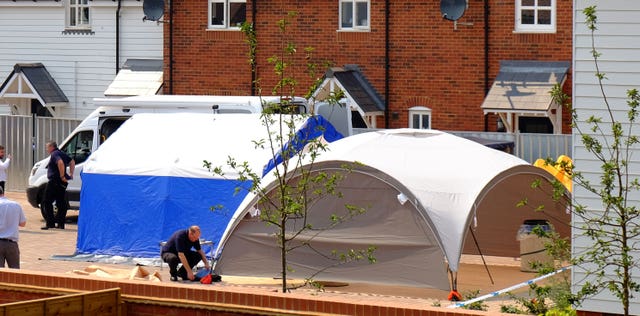 Mr Basu, the country's most senior counter-terrorism police officer, said there would need to be a forensic link to definitively prove a connection between the two incidents.
But Defence Secretary Gavin Williamson waded in and directly blamed Russia for committing "an attack on British soil which has seen the death of a British citizen".
Speaking at a packed public meeting on Tuesday night in Amesbury, Mr Basu conceded that the authorities were not looking for anything containing Novichok until the latest incident.
"I would love to be able to say that we have identified and caught the people responsible and how we are certain there are no traces of nerve agent left anywhere in Wiltshire," he said.
"But the brutal reality is that I cannot offer you any reassurance or guarantee at this time.
"This is a very rare substance banned by the international community and for there to be two separate, distinct incidents in one small English county is implausible to say the least.
"That said, the scientists at the Defence Science and Technology Laboratory at Porton Down will work hard to determine whether the nerve agents used in the two incidents are from the same batch.
"It may be that it will never be possible to establish such a definitive link."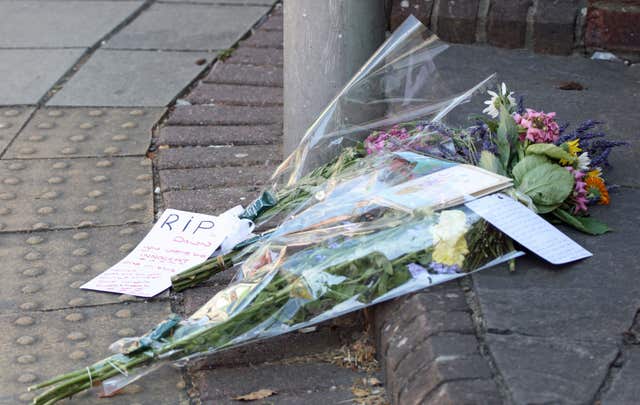 Mr Basu said his officers were working on the theory that Ms Sturgess and Mr Rowley had found a object housing the nerve agent, which can remain active for 50 years if left undisturbed in a sealed container.
A member of the audience suggested that authorities had not been looking for the Novichok until the latest incident.
Mr Basu replied: "I take your point and I know you are really concerned about it.
"This is the reason the most important line of inquiry for the Skripals and the same for Dawn and Charlie is exactly where they have been at any one time.
"The second most important line of inquiry is finding the people responsible."
He added: "We have not found the container. You are absolutely right that I have no idea what it looked like."
Another member of the public suggested the police were "looking for a needle in a haystack".
"Yes, that's why we need to be intelligence-led, which is why we need witnesses that tell us where it might be," Mr Basu replied.
"The brutal fact is we don't know where they found it. I am hoping Charlie recovers, and when he recovers he will be able to tell us and perhaps shed some light on it which will narrow our search dramatically."
(function(i,s,o,g,r,a,m){i['GoogleAnalyticsObject']=r;i[r]=i[r]||function(){ (i[r].q=i[r].q||[]).push(arguments)},i[r].l=1*new Date();a=s.createElement(o), m=s.getElementsByTagName(o)[0];a.async=1;a.src=g;m.parentNode.insertBefore(a,m) })(window,document,'script','//www.google-analytics.com/analytics.js','ga'); ga('create', 'UA-72310761-1', 'auto', {'name': 'pacontentapi'}); ga('pacontentapi.set', 'referrer', location.origin); ga('pacontentapi.set', 'dimension1', 'By Rod Minchin, Press Association'); ga('pacontentapi.set', 'dimension2', 'ce7598fe-15f3-42e0-ab55-53d1ec42bea0'); ga('pacontentapi.set', 'dimension3', 'paservice:news,paservice:news:uk'); ga('pacontentapi.set', 'dimension6', 'story'); ga('pacontentapi.set', 'dimension7', 'composite'); ga('pacontentapi.set', 'dimension8', null); ga('pacontentapi.set', 'dimension9', null); ga('pacontentapi.send', 'pageview', { 'location': location.href, 'page': (location.pathname + location.search + location.hash), 'title': 'We have no idea how Novichok nerve agent was stored \u2013 anti-terror chief'});
Read Full Story