Andy Murray reveals 'jinx' fears over brother's doubles matches
Sir Andy Murray has revealed he did not watch his brother's dramatic late-night mixed doubles Wimbledon match.
Jamie Murray and partner Victoria Azarenka took six successive games in the final set of their second round clash on Monday, coming back from the brink of defeat on Centre Court.
The pair came back from 5-1 down in the final set to win 7-6 6-7 7-5 against Robert Farah and Anna-Lena Groenefeld and secure a place in the next round.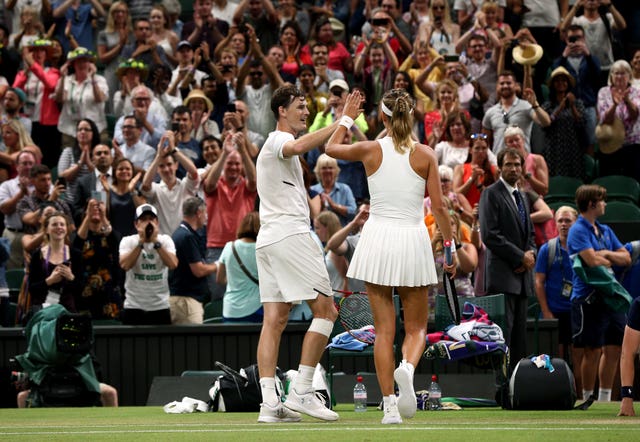 Two-time men's singles champion Sir Andy, in his first public appearance since deciding to miss this year's Wimbledon, told BBC presenter Sue Barker he turned off and went to bed after his brother lost the second set.
"I haven't watched loads of his matches here. I only turn on if they are doing well or towards the end, because I always feel like I jinx them," he said.
"So I turned on at the end of the second set, they lost the second set, so I was like, 'I'm going to bed.'"
He said he continued to follow the action on his phone, but called it a day when he saw they were 3-0 down.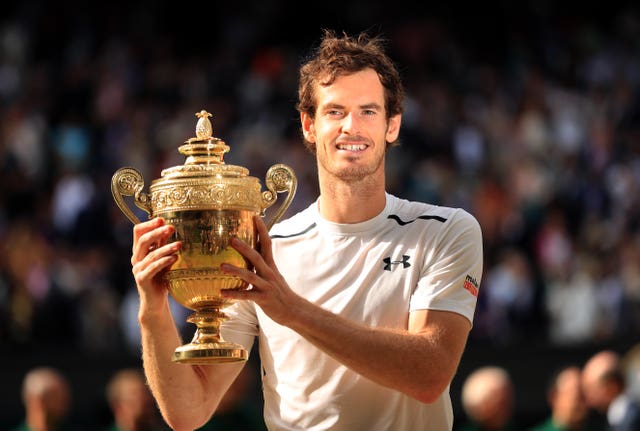 "I was like, right, I'm going to bed - and then they won," he told Barker.
Sir Andy also revealed he has been watching ITV2's Love Island.
When Barker suggested he had been discussing the programme with young British hopeful Katie Swan, Sir Andy said: "I have been watching it - not every night, but my wife's a huge fan, so..."
Andy Murray will join the BBC commentary box alongside Tim Henman for men's quarter-finals day on Wednesday.
Read Full Story