Sainsbury's sales growth slows as prices slashed to lure shoppers
Supermarket Sainsbury's has seen a slowdown in sales growth, but insisted it has the "right strategy" in place as it pushes ahead with its £12 billion Asda tie-up.
The Argos owner reported a 0.2% rise in like-for-like sales for its first quarter to June 30, down from growth of 0.9% in the previous three months.
It said grocery sales rose 0.5%, while general merchandise grew by 1.7% and clothing lifted 0.8% in a "very challenging market".
While it was left nursing a slowdown in overall sales growth, Sainsbury's said sales by volume had improved thanks to recent price cuts.
Its sales performance was also better than feared, with the group expected to reveal a sales dip in the quarter.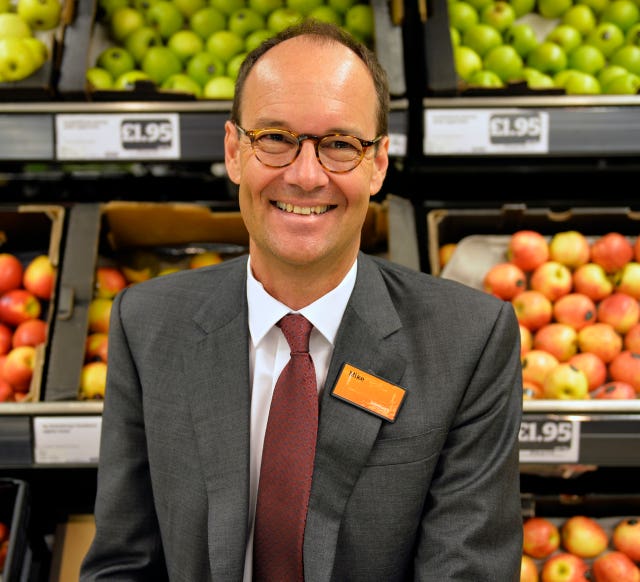 Group chief executive Mike Coupe said: "The headline numbers reflect the level of price reductions we have made in key areas like fresh meat, fruit and vegetables since March.
"The market remains competitive; however, we have the right strategy in place, and our proposal to combine Sainsbury's and Asda will create a dynamic new player in UK retail, with the scale to give customers more of what they want today and create a more resilient and adaptable business for the future."
The group said it had secured a £3.5 billion funding package "on attractive terms" for its mega-merger with Big Four rival Asda.
It plans to deliver £160 million of savings from the deal by March 2019, if it is approved by Britain's competition watchdog.
The Competition and Markets Authority (CMA) is currently in the "pre-notification" phase of its investigation, which entails gathering information before a formal inquiry can begin.
A merger between the duo, the UK's number two and three supermarkets, will create a supermarket titan bigger than Tesco, with revenues of £51 billion and a network of 2,800 Sainsbury's, Asda and Argos stores.
They have pledged to cut prices on everyday products by around 10% after the deal.
But fears have been expressed that suppliers could get squeezed as a result, with the tie-up giving the merged entity increased buying power.
(function(i,s,o,g,r,a,m){i['GoogleAnalyticsObject']=r;i[r]=i[r]||function(){ (i[r].q=i[r].q||[]).push(arguments)},i[r].l=1*new Date();a=s.createElement(o), m=s.getElementsByTagName(o)[0];a.async=1;a.src=g;m.parentNode.insertBefore(a,m) })(window,document,'script','//www.google-analytics.com/analytics.js','ga'); ga('create', 'UA-72310761-1', 'auto', {'name': 'pacontentapi'}); ga('pacontentapi.set', 'referrer', location.origin); ga('pacontentapi.set', 'dimension1', 'By Holly Williams, Press Association Deputy City Editor'); ga('pacontentapi.set', 'dimension2', 'e58ec8d0-4b96-4d99-acc6-c89c7191e901'); ga('pacontentapi.set', 'dimension3', 'paservice:finance,paservice:finance:city,paservice:news,paservice:news:uk'); ga('pacontentapi.set', 'dimension6', 'story'); ga('pacontentapi.set', 'dimension7', 'composite'); ga('pacontentapi.set', 'dimension8', null); ga('pacontentapi.set', 'dimension9', null); ga('pacontentapi.send', 'pageview', { 'location': location.href, 'page': (location.pathname + location.search + location.hash), 'title': 'Sainsbury\u2019s sales growth slows as prices slashed to lure shoppers'});
Read Full Story