Hunt: NHS 'blame culture' must change to help prevent repeat of Gosport scandal
The "blame" culture in the NHS has to change to help uncover scandals such as the deaths at Gosport War Memorial Hospital, Jeremy Hunt has said.
The Health and Social Care Secretary said it was sometimes made too difficult for whistleblowers to raise concerns or for medics to admit mistakes, and the NHS had to be more open to acknowledging problems and learning from them.
His comments came as a leading health academic warned that situations similar to Gosport were "likely" to be happening elsewhere.
Mr Hunt said "there is a blame culture in a lot of the NHS" and, while it is changing, there is still "a long way to go".
"The basic problem is that if you are a doctor or a nurse and you see something going wrong - even if you are perhaps responsible for a mistake yourself - the most important thing, the thing that families want if they are bereaved or if they have a tragedy, is to know that the NHS isn't going to make that mistake again.
"We make it much too hard for doctors and nurses to do that - they are worried that there will be litigation, they will go up in front of the GMC or NMC, the reputation of their unit - in some places they are worried they might get fired, so we do have to tackle that blame culture and turn that into a learning culture."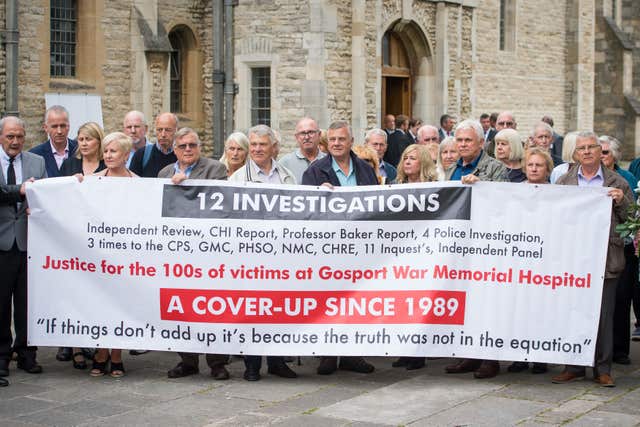 A damning report revealed that more than 450 people had their lives shortened after being prescribed powerful painkillers at the Hampshire hospital.
An additional 200 patients were "probably" similarly given opioids between 1989 and 2000 without medical justification, according to the report published on Wednesday.
Mr Hunt told BBC Radio 4's Today programme: "In an organisation of 1.4 million people, unfortunately you are going to get malpractice, you are going to get some people who do the wrong thing.
"You can never say that that will be totally eliminated but I do think we would find out about that much, much sooner these days with all the things we have put in place."
Professor Sir Brian Jarman, head of the Dr Foster Unit at Imperial College London which specialises in health safety data, said the Gosport scandal could be repeated.
He said information on mortality rates produced by the unit was not properly assessed by health officials.
"There really is a desire not to know," he said.
Whistleblowers are still "fired, gagged and blacklisted", he told Today.
Asked if he would be surprised if events similar to Gosport were happening in other hospitals, he said: "Not at all."
He added: "I think it's likely."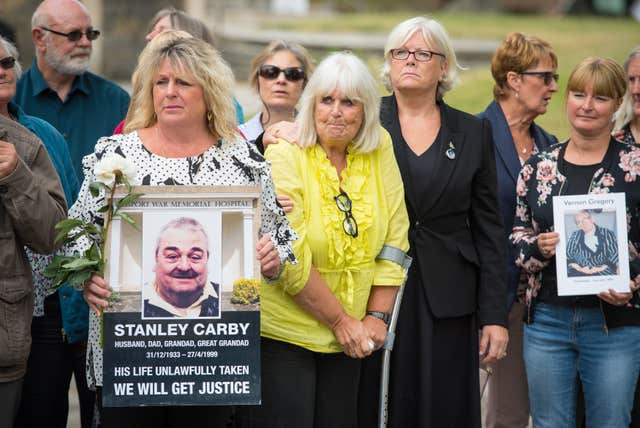 The Gosport inquiry, led by the former bishop of Liverpool, the Rt Rev James Jones, found that whistleblowers and families were ignored as they attempted to raise concerns about the administration of opioids at the hospital.
Nursing staff first raised concerns nearly 30 years ago but their fears were "silenced" by management, it revealed.
Following the release of the report, relatives of elderly patients who died at the hospital branded the findings "chilling" and called for criminal prosecutions to be brought.
The Gosport panel found that, over a 12-year period as clinical assistant, Dr Jane Barton was "responsible for the practice of prescribing which prevailed on the wards".
The panel said the case of GP Harold Shipman, who was jailed in 2000 for murdering 15 patients, had "cast a long shadow" over events at the hospital.
The perception that Dr Barton might be a "lone wolf" operating alone "rapidly took root", the report said.
Police did not pursue a "wider investigation" into what was going on at the hospital and instead focused on the actions of Dr Barton.
Bridget Reeves, the granddaughter of 88-year-old Elsie Devine, said in a statement on behalf of the families: "This has been sinister, calculated and those implicated must now face the rigour of the criminal justice system.
"Accountability must take precedence here.
"These horrifying, shameful, unforgivable actions need to be disclosed in a criminal court for a jury to decide and only then can we put our loved ones to rest."
In 2010, the GMC ruled that Dr Barton, who has since retired, was guilty of multiple instances of professional misconduct relating to 12 patients who died at the hospital.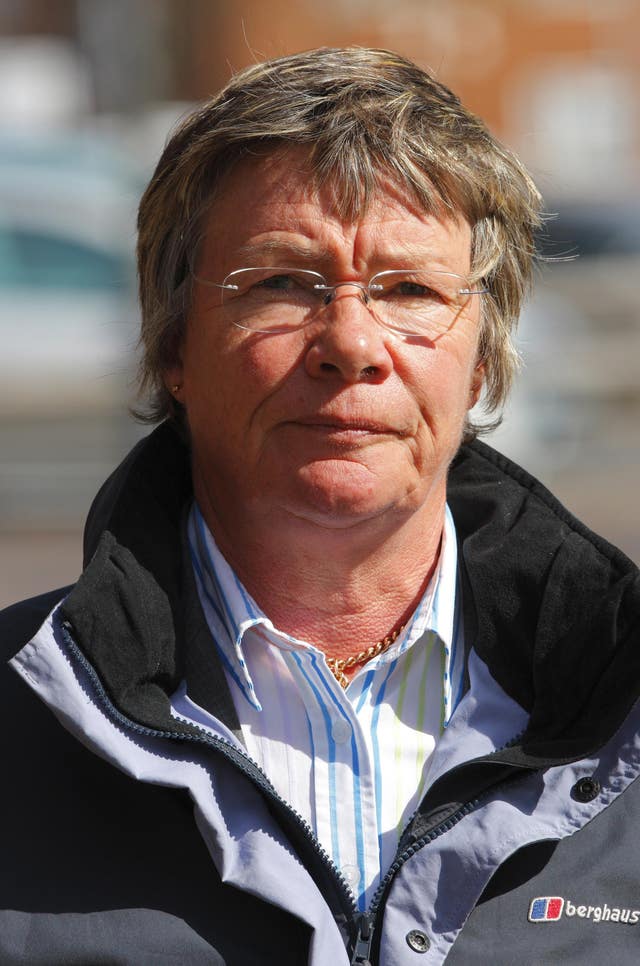 Several documents reviewed by the panel referred to the Shipman case.
However the Rt Rev Jones said events at the Gosport War Memorial Hospital were distinct, because they showed a "failure of the institution".
Nurses on the ward were not responsible for the practice but did administer the drugs, including via syringe drivers, and failed to challenge prescribing, the panel said.
Hampshire Police Chief Constable Olivia Pinkney said the Gosport Independent Panel had access to information the force had not previously seen.
"It is important that a process is put in place to ensure that all of the relevant agencies come together, to enable decisions about next steps to be made in a way that is well considered and transparent to all of the families," she said.
(function(i,s,o,g,r,a,m){i['GoogleAnalyticsObject']=r;i[r]=i[r]||function(){ (i[r].q=i[r].q||[]).push(arguments)},i[r].l=1*new Date();a=s.createElement(o), m=s.getElementsByTagName(o)[0];a.async=1;a.src=g;m.parentNode.insertBefore(a,m) })(window,document,'script','//www.google-analytics.com/analytics.js','ga'); ga('create', 'UA-72310761-1', 'auto', {'name': 'pacontentapi'}); ga('pacontentapi.set', 'referrer', location.origin); ga('pacontentapi.set', 'dimension1', 'By Press Association Reporters'); ga('pacontentapi.set', 'dimension2', '162ff476-cb3c-4ad7-999f-85df12b1520b'); ga('pacontentapi.set', 'dimension3', 'paservice:news,paservice:news:uk'); ga('pacontentapi.set', 'dimension6', 'story'); ga('pacontentapi.set', 'dimension7', 'composite'); ga('pacontentapi.set', 'dimension8', null); ga('pacontentapi.set', 'dimension9', null); ga('pacontentapi.send', 'pageview', { 'location': location.href, 'page': (location.pathname + location.search + location.hash), 'title': 'Hunt: NHS \u2018blame culture\u2019 must change to help prevent repeat of Gosport scandal'});
Read Full Story