Police investigating 1998 murder case start excavating waste ground
Detectives investigating a 20-year-old murder case have begun to excavate an area of waste ground.
Donna Keogh has never been found following her disappearance from Middlesbrough in 1998, when she was just 17, and police subsequently said they were treating it as a murder investigation.
Reports suggest Donna was last seen in Hartington Road in the Gresham area of Middlesbrough in April 1998.
On Monday, Cleveland Police announced that they and a specialist search team had started excavation work on a former allotment site near Troon Close, Middlesbrough, in a bid to find new information.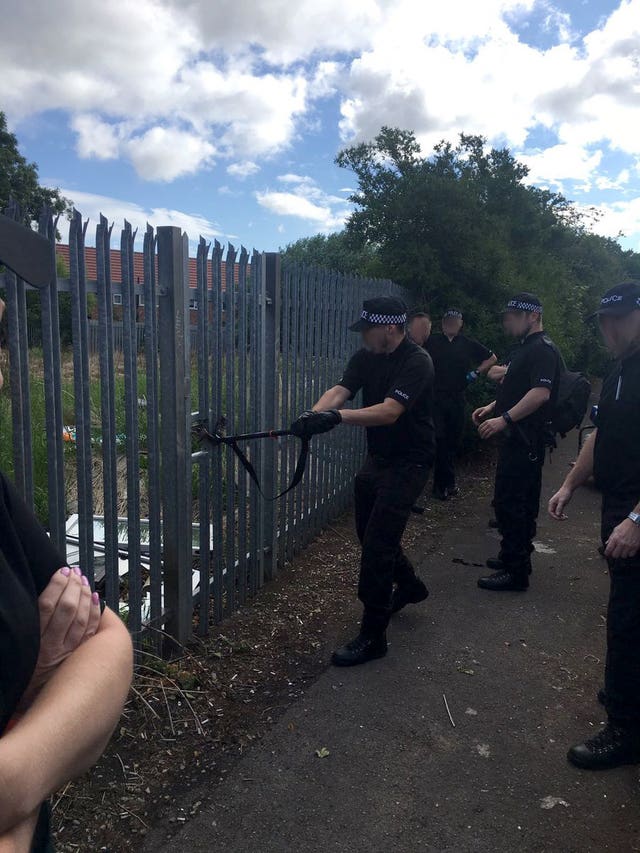 Detective Superintendent Michael Hunt said the force's investigation had helped identify several areas where it will carry out "targeted searches in an attempt to find Donna and discover what happened to her in 1998".
Mr Hunt added: "Donna's family desperately want to give her a proper funeral and finally lay her body to rest. Finding Donna continues to be a priority for the investigation team."
The force added that there is no set timetable for the excavation, and that it will be concluded once the site has been thoroughly examined.
The case is one of three being re-investigated by Cleveland Police after it was awarded £3.77 million by the Home Office in 2017.
Read Full Story