US under fire for slapping tariffs on EU steel
Britain has branded US reasoning for imposing swingeing new tariffs on EU steel imports as "absurd".
International Trade Secretary Liam Fox dismissed American claims the move was due to national security as he signalled the UK could take retaliatory measures.
The 25% levy on steel, along with a 10% tariff on aluminium, will come into effect on Friday with the expiry of an exemption first granted to the EU, Mexico and Canada by President Donald Trump in March.
The US action saw Mr Trump accused of firing the opening shot in an international trade war.
European Commission president Jean-Claude Juncker branded the US decision as "protectionism pure and simple".
The CBI warned the move would "damage prosperity on both sides of the Atlantic". Industry body UK Steel said that, with exports to America worth half a billion dollars a year, producers in Britain would be "hit hard".
The EU will now take action against the US at the World Trade Organisation, while imposing duties on American imports expected to include orange juice, peanut butter and other goods.
Dr Fox said the US was using a national security pretext for what is "just protectionism".
He told Sky News: "It's very disappointing that the United States has chosen to apply steel and aluminium tariffs to countries across the European Union, allies of the United States, and all in the name of national security.
"And, in the case of the United Kingdom, where we send steel to the United States that is vital for their businesses and their defence industry, it is patently absurd.
"We absolutely do not rule out counter measures.
"And we do not rule out taking a dispute to the World Trade Organisation at Geneva.
"Obviously, we still hope the United States will think again about this.
"But, it would be a great pity if we ended up in a tit-for-tat trade dispute with our closest allies."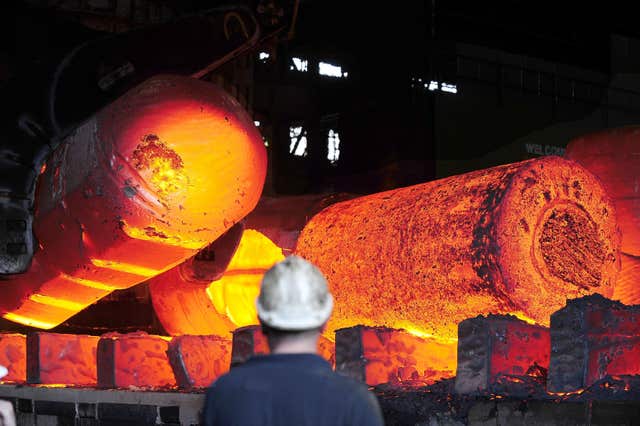 The Government insists that Britain and other EU states should be "permanently and fully exempted" from the tariffs.
Dr Fox said he had spoken to US commerce secretary Wilbur Ross about the situation on Thursday and would do so again on Monday.
Speaking from Paris, Mr Ross said that talks with the EU had made "some progress", but not enough to extend the exemption. He stressed that Washington was "willing and indeed eager to have further discussions".
EU Trade commissioner Cecilia Malmstrom said that throughout negotiations stretching over the past months, the US had tried to use the threat of trade restrictions "as leverage to obtain concessions from the EU".
"This is not the way we do business, and certainly not between long-standing partners, friends and allies," she said.
UK Steel director Gareth Stace said: "President Trump had already loaded the gun and today we now know that the US administration has unfortunately fired it and potentially started a damaging trade war."
The new tariffs will cause "damage not only to the UK steel sector, but also the US economy", said Mr Stace, adding: "With some half billion dollars of steel exported from the UK to US last year, UK steel producers are going to be hit hard."
The CBI's international director Ben Digby said: "The President's measures are deeply concerning for firms in the UK, for close trading partners and across supply chains.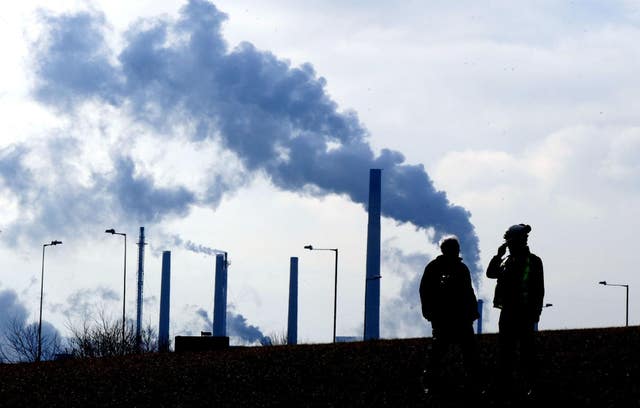 "There are no winners in a trade war, which will damage prosperity on both sides of the Atlantic. These tariffs could lead to a protectionist domino effect, damaging firms, employees and consumers in the US, UK and many other trading partners."
Labour spokeswoman on steel Gill Furniss described the tariff announcement as "a catastrophic blow to the sector and steelworkers across the country".
"Theresa May and her Government have approached the ongoing crisis with utter complacency and have proved too feeble to stand up to Trump when it was most needed," said the Sheffield Brightside MP.
"They have let our steelworkers down."
Both the Unite and Community unions criticised the Government for being unable to secure an exemption for the UK.
Roy Rickhuss, general secretary of Community, said: "Steelworkers on both sides of the Atlantic have been let down by their governments.
"Theresa May talks of a special relationship but has completely failed to secure any sort of exemption from these tariffs which now threaten British jobs."
(function(i,s,o,g,r,a,m){i['GoogleAnalyticsObject']=r;i[r]=i[r]||function(){ (i[r].q=i[r].q||[]).push(arguments)},i[r].l=1*new Date();a=s.createElement(o), m=s.getElementsByTagName(o)[0];a.async=1;a.src=g;m.parentNode.insertBefore(a,m) })(window,document,'script','//www.google-analytics.com/analytics.js','ga'); ga('create', 'UA-72310761-1', 'auto', {'name': 'pacontentapi'}); ga('pacontentapi.set', 'referrer', location.origin); ga('pacontentapi.set', 'dimension1', 'By Shaun Connolly and Andrew Woodcock, Press Association Political Staff'); ga('pacontentapi.set', 'dimension2', '5e19d190-584b-4c42-bd86-5954cfd00eff'); ga('pacontentapi.set', 'dimension3', 'paservice:finance,paservice:finance:city,paservice:news,paservice:news:uk'); ga('pacontentapi.set', 'dimension6', 'story'); ga('pacontentapi.set', 'dimension7', 'composite'); ga('pacontentapi.set', 'dimension8', null); ga('pacontentapi.set', 'dimension9', null); ga('pacontentapi.send', 'pageview', { 'location': location.href, 'page': (location.pathname + location.search + location.hash), 'title': 'US under fire for slapping tariffs on EU steel'});
Read Full Story
Click here to comment