Price of flats 'has climbed by £75,000 on average over past five years'
Flats have out-paced other property types in terms of price growth over the past five years, a report has found.
Across Britain, the average price of a flat has increased by £75,074 over the past five years, equating to a £1,251 rise per month, Halifax said.
Flats have increased in value by 48% over the past five years, compared with a 41% rise for terraced homes, a 39% increase for semi-detached homes, a 38% uplift for bungalows and a 27% rise for detached homes.
Flat prices in London have surged by 54% over the past five years, contributing significantly to the national increase, Halifax said. The average price of a flat in London now stands at £393,235.
If London were taken out of the figures, flat prices would have increased by 44% since 2013 while terraced homes would have also seen a 44% increase - putting them in joint first place for the strongest growth out of the property types looked at.
Terraced homes remain the least expensive property type, with an average price of £208,311, followed by semi-detached homes at £225,123 and flats at £232,135, the research found.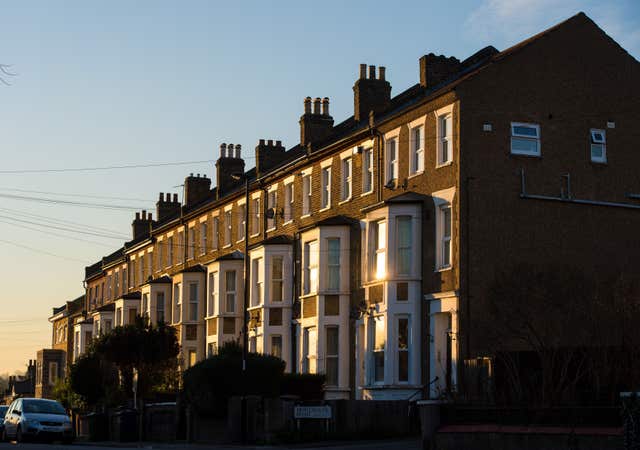 Russell Galley, managing director at the Halifax, said: "Although flats have recorded greater price gains over the past five years than any other property type, semi-detached and terraced homes have remained the most popular choices for home buyers.
"More than a third of first-time buyers are still choosing terraced homes as their first step on to the property ladder, but we're starting to see more of them choose detached houses, as the number has crept up in recent years."
Here is the average price of different property types across Britain in 2018 and the increase over the past five years, according to Halifax:
- Terraced, £208,311, 41%
- Bungalows, £254,313, 38%
- Semi-detached, £225,123, 39%
- Detached, £348,042, 27%
- Flats, £232,135, 48%
And here are average house prices by property type across Britain, starting with terraced properties and continuing with semi-detached, detached, bungalows and flats, according to Halifax. The average prices are followed by the percentage price change over the past five years:
- North East, £116,740, 16%, £156,816, 33%, £258,959, 26%, £181,320, 39%, £117,485, 35%
- North West, £127,926, 29%, £177,819, 32%, £285,938, 16%, £210,971, 37%, £151,835, 51%
- Yorkshire and the Humber, £136,994, 35%, £162,820, 35%, £277,490, 27%, £203,803, 28%, £117,644, 25%
- West Midlands, £162,141, 40%, £193,834, 40%, £316,128, 28%, £250,373, 39%, £134,154, 38%
- East Midlands, £153,566, 45%, £177,030, 41%, £296,371, 40%, £222,530, 54%, £122,585, 39%
- East Anglia, £207,178, 62%, £230,202, 51%, £367,281, 50%, £243,761, 40%, £189,219, no change
- London, £471,119, 56%, £537,299, 51%, £723,832, 32%, £458,550, 56%, £393,235, 54%
- South East, £285,566, 50%, £349,879, 46%, £532,931, 28%, £366,815, 46%, £214,214, 50%
- South West, £211,194, 32%, £244,942, 32%, £405,806, 39%, £284,125, 33%, £184,423, 36%
- Wales, £130,504, 30%, £160,422, 28%, £268,236, 14%, £176,705, 11% £116,858, no change
- Scotland, £136,677, 25%, £172,423, 32%, £265,814, 19%, £195,289, 16%, £132,386, 26%
Read Full Story
Click here to comment