MPs applaud police officers who apprehended Jo Cox's killer
Two police officers who apprehended the killer of murdered Labour MP Jo Cox were applauded in the Commons as they watched Prime Minister's Questions.
Pc Craig Nicholls and Pc Jonathan Wright, of West Yorkshire Police, sat in the side gallery and were commended by Theresa May for their "bravery and hard work".
Commons Speaker John Bercow, speaking at the start of the questions session, said: "Today the two extremely brave police officers who apprehended the killer of our late friend and colleague Jo Cox are in the side gallery for Prime Minister's Questions.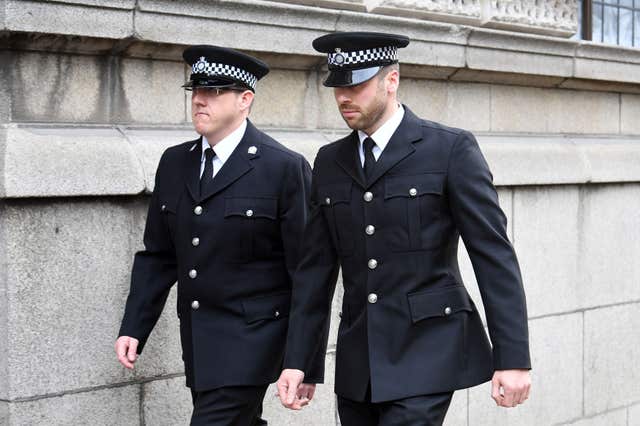 "I am referring to Pc Jonathan Wright and Pc Craig Nicholls, both of the West Yorkshire Police.
"Gentlemen, we honour your public service, we thank you for it and we offer you the warmest of welcomes here to the House of Commons today."
Following a round of applause across the House, the Prime Minister said it was appropriate for the Commons to "recognise the bravery and hard work" of the two police officers.
She said: "When Jo Cox was killed, this House lost one of its best."
Mother-of-two Mrs Cox, 41, was shot and stabbed by neo-Nazi Thomas Mair in her Batley and Spen constituency just days before the 2016 EU referendum.
Labour leader Jeremy Corbyn thanked Mr Bercow for welcoming the officers to the chamber, adding: "They did great work, as indeed police officers do all over the country."
Read Full Story