Bus crashes into lamppost near Buckingham Palace
A bus has been severely damaged after crashing into a lamppost near Buckingham Palace.
The vehicle's windscreen was smashed in the collision around 150 metres from the London landmark, at the junction of Buckingham Palace Road and Victoria Street.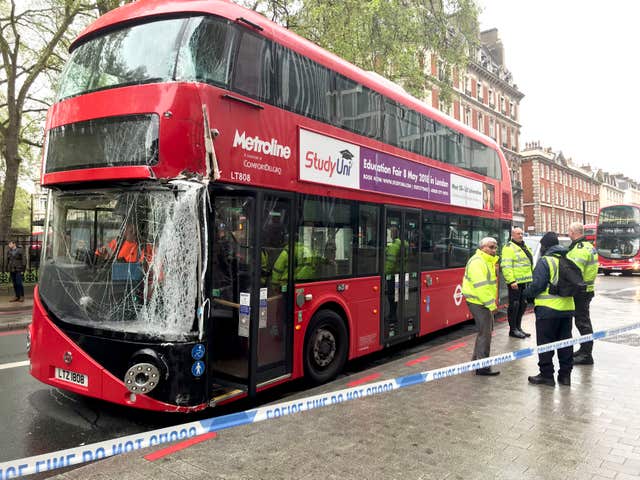 The route 16 bus was a double decker operated by Metroline for Transport for London.
A Metropolitan Police spokeswoman said the incident was reported at 5.55am and there were "no serious injuries".
Read Full Story