Royal fans camped outside hospital for 15 days eager to catch glimpse of baby
Excitement is building outside St Mary's Hospital, where some fans have been camped out for 15 days hoping for a glimpse of the royal baby.
The world's media began to gather outside the Lindo Wing on Monday morning after Kensington Palace announced the Duchess of Cambridge had been admitted in the early stages of labour.
The timing of the announcement, falling on St George's Day, added to the occasion for waiting royalists outside.
John Loughrey, 63, who is part of a group who have been camped outside the hospital, said: "We are so pleased. We have been here for 15 days.
"I'm so pleased it's St George's Day. St George himself would be very pleased if the baby's born today."
Mr Loughrey, from Streatham, south London, said he plans to celebrate the birth with English flags and a portion of fish and chips.
"It doesn't matter if it's a boy or a girl as long as it's a healthy baby and a healthy mother," he said.
"It's very good for our country and of course Her Majesty the Queen."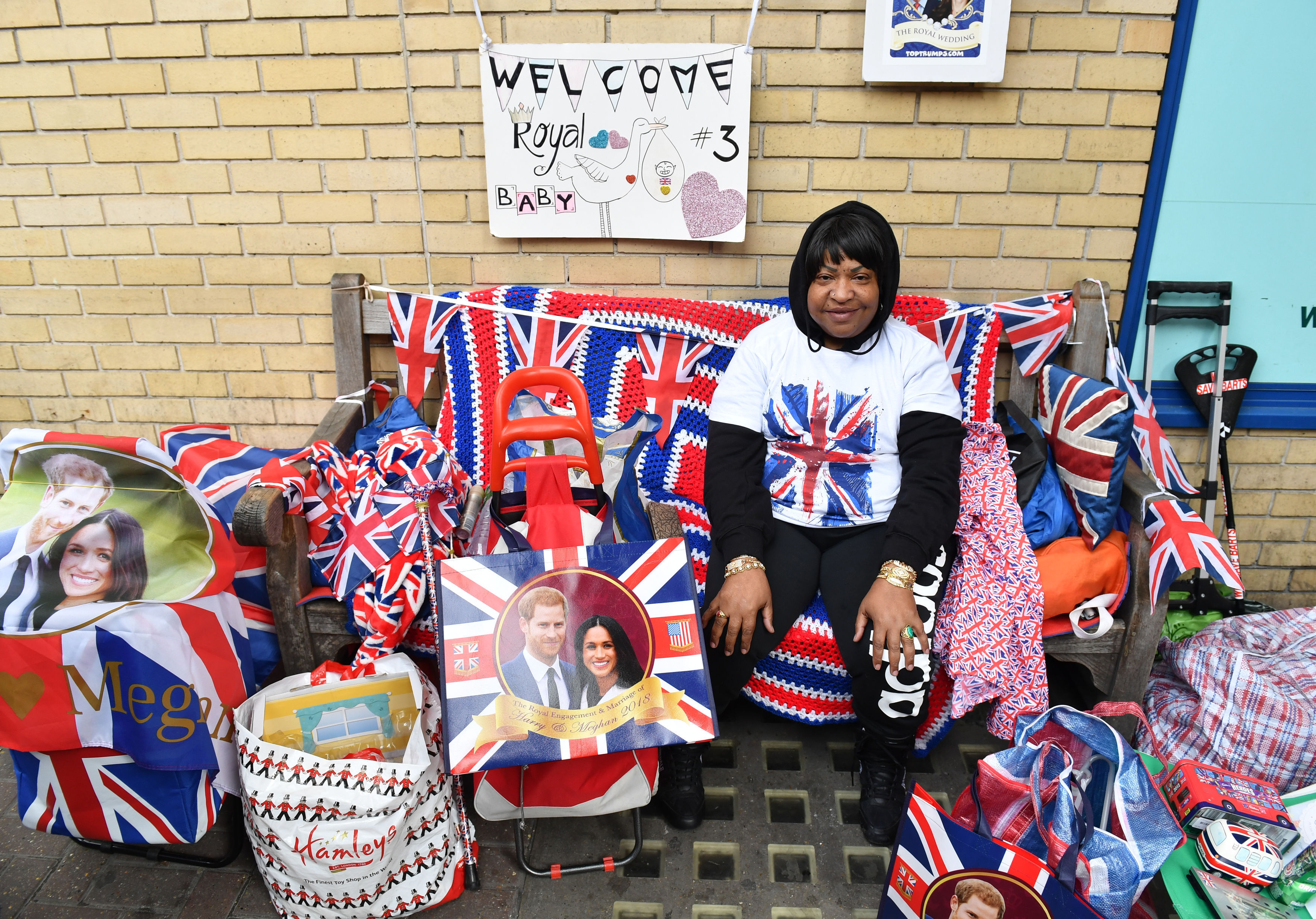 Another member of his group, 82-year-old Terry Hutt, also welcomed the news.
"It's fantastic to have another newborn baby," said Mr Hutt, who turns 83 at the end of the month and was hoping to share his birthday with the new royal.
"If they were born on my birthday, I would have got a birthday cake."
Maria Scott, 46, from Newcastle, added: "I think it's going to be a boy and I think it's going to be quick."
The group were talking in front of their make-shift camp, including royal memorabilia and a Union Flag tent.
Read Full Story