Meghan Markle backs campaign to get world's poorest girls into education
Meghan Markle highlighted the "rippling effect" of female empowerment as she and Prince Harry backed a campaign to get some of the world's poorest girls into education.
With a month to go until their royal wedding, the American former actress and Harry were continuing their Commonwealth duties in London.
They joined Foreign Secretary Boris Johnson at a Women's Empowerment reception, where Mr Johnson launched his Platform for Girls Education.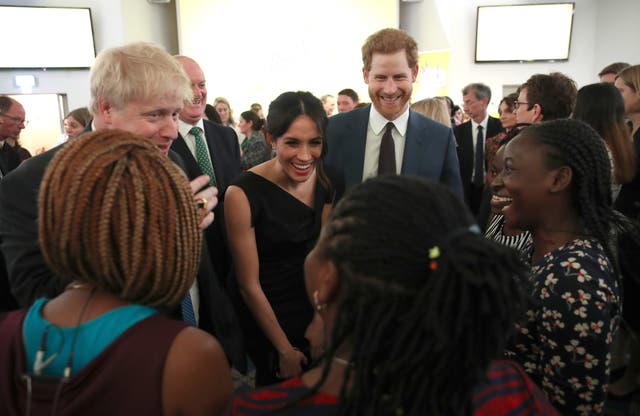 The campaign calls on global leaders to sign up to ensuring 12 years of quality education to girls missing out on schooling.
The event formed part of the Commonwealth Heads of Government meeting being staged in London and Windsor this week.
Hope, an 18-year-old from Kenya who campaigns on achieving equal rights for girls, said Ms Markle spoke to her about the long-lasting effect of getting girls into education.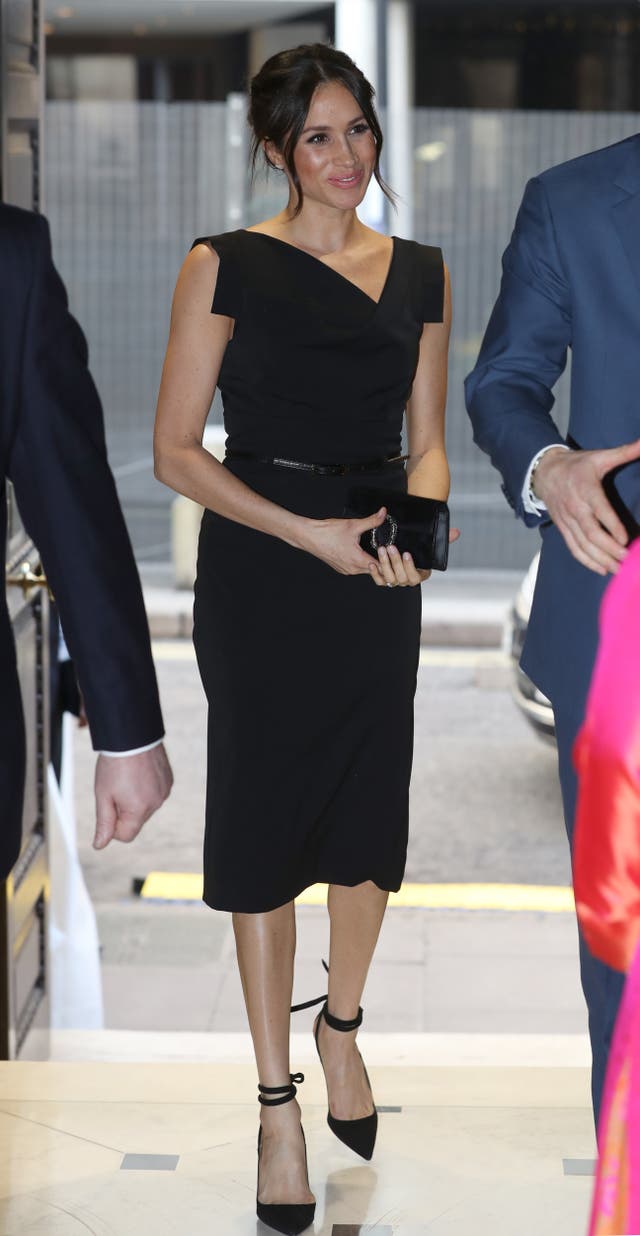 "Meghan Markle was talking about how it is a rippling effect when you empower girls, they empower the next generation," she said.
The Suits star is known for her commitment to gender equality, previously being a Women's Advocate for
the UN.
She was dressed in a chic black fitted cowl-neck belted Jackie O cocktail dress by Black Halo and stylish stilettos - Aquazzura Milano cutout suede pumps.
Her hair was styled in a relaxed up-do.
Harry praised the campaign, telling guests: "What you're doing is absolutely amazing."
He added: "It starts from here. You have already done amazing stuff. Now you have to energise."
Britain is providing £212m in UK aid money to help one million vulnerable girls across the Commonwealth
to receive 12 years of quality education by 2030.
More than 130 million girls around the world are not in school and girls in conflict zones are twice as likely to be out of school compared to boys.
The prince and Ms Markle were introduced to Ziauddin Yousafzai, co-founder of the Malala Fund and the father of Malala Yousafzai who was shot in the head by militants for daring to go to school in north-west Pakistan.
The royal wedding on AOL UK: Latest news, pictures and video
Read Full Story