Families await findings of report after men severely injured at care home
The families of two disabled men severely injured in mystery circumstances at a care home now embroiled in a police probe will hear findings of how their case was handled.
Matthew Bates and Gary Lewis, residents of Beech Lodge care home in Horsham, West Sussex, were both admitted to hospital with severe leg fractures within 24 hours of each other in April 2015.
Mr Lewis, who was 64 at the time, and Mr Bates, who was then 30, both have cerebral palsy and have been unable to walk or talk since birth.
Martyn Lewis, Gary's brother, and Matthew's father Mark said they have fought for three years for answers on how the injuries occurred.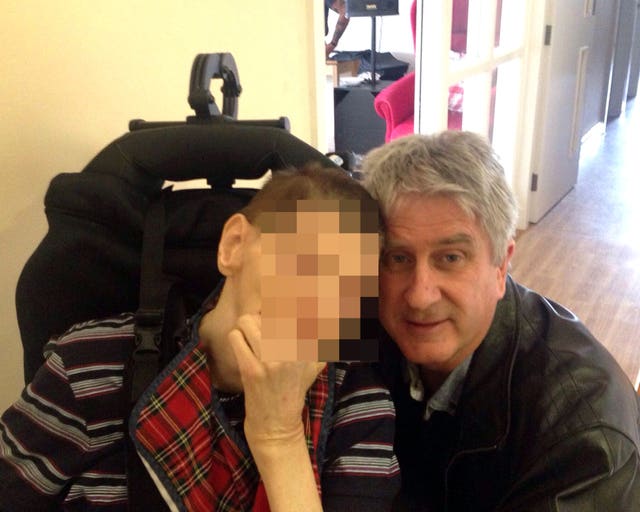 They said they expect to be presented with the findings of the independent report commissioned by the West Sussex Safeguarding Adults Board (WSSAB) on Tuesday.
Speaking to the Press Association, the pair said they were "not convinced" they would get the answers they needed from the report but remained hopeful.
Mr Bates said: "All we are asking for is justice (for our relatives) and closure."
The care home is one of nine run by Sussex Health Care, which is now being investigated by police after the deaths of 13 people amid claims 43 were neglected.
Mr Bates and Mr Lewis said they have been told by officers the injuries sustained by their relatives are not being considered as part of the ongoing probe even though they were reported to police and remain "unexplained".
As a result, the pair said they have enlisted the help of former Metropolitan Police detective Clive Driscoll - who led the investigation that saw two of Stephen Lawrence's killers finally convicted of murder.
They have also joined forces with the families of residents who died at the scandal-hit Orchid View care home in nearby Copthorne in 2011.
Run by the now defunct Southern Cross, it was branded "Britain's worst care home".
In 2013, West Sussex coroner Penelope Schofield ruled neglect from "institutionalised abuse" directly contributed to the deaths of five residents at Orchid View after ample warning signs were ignored and missed by managers and watchdogs.
More than 30 recommendations were made in a serious case review, commissioned by the WSSAB in June 2014, to improve regulations in a bid to prevent a repeat of the failings.
But in January this year families renewed calls for a public inquiry.
Read Full Story