Womenswear chain Select cuts rent bill to save 2,000 jobs
Thousands of jobs have been saved at high street retailer Select after the company's landlords approved a rescue deal.
Select gained backing for a restructuring that will allow it to reduce its rent bill without closing any of its stores, with landlords also having the option to take back loss-making sites.
The proposal, a type of insolvency procedure known as a Company Voluntary Agreement (CVA), was voted through by 94% of Select's creditors on Friday, saving 2,000 jobs.
Andrew Andronikou from corporate recovery firm Quantuma, which advised Select on the CVA, said the agreement reflected the problems faced by several retailers on the UK high street.
"The company is committed to protecting employment and following the acceptance of the proposal, will seek to continue to operate all of its UK sites.
"In doing so, this should provide stability to landlords and staff with further costs savings to be achieved via economies of scale and a controlled review of operational costs and structures to be conducted outside of the CVA proposal," he said.
Select is a value womenswear retailer, targeting 18-to-35-year-olds, but its parent Genus booked a £1.5 million loss on sales of £81 million in 2016.
Mr Andronikou said further savings would be found through a separate review of the business' operational costs.
A series of household names have pursued CVAs this year to cut costs in an increasingly tough retail environment.
New Look's landlords have agreed to a deal that will see 60 stores closed, leading to almost 1,000 redundancies. This week, Carpetright also confirmed it was seeking agreement for its plan to shut 81 stores and slash rents on a further 113 outlets.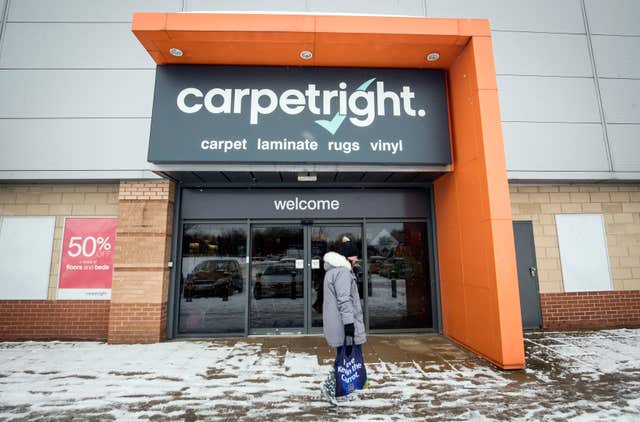 Retailers are battling an increase in operational costs from rises in the national living wage, business rates, and rampant inflation.
Meanwhile, discretionary spending has fallen due to the rising cost of essentials items, leaving families with less money to spend on non-essentials such as fashion and homeware products.
Non-food retailers showed significant signs of financial distress after Christmas, which is the key spending season for retailers. In the new year, Debenhams, Moss Bros and Card Factory all posted profit warnings.
The future of Homebase it also in doubt after the company said its half-year loss would widen to £97 million.
The retailer is in turmoil after a botched takeover by Australian conglomerate Wesfarmers, which could lead to the closure of up to 40 stores and the loss of around 2,000 jobs.
Read Full Story