Harry and Meghan wedding a symbol of special UK-US relationship - ambassador
The US ambassador has described Prince Harry and Meghan Markle's wedding as a symbol of the special relationship between Britain and America.
Speaking after Harry launched the Walk of America expedition, a 1,000 mile trek by UK and US military veterans, Robert Wood Johnson hailed the close bonds between his homeland and Britain.
During the launch at an exclusive London hotel, the ambassador joked that the prince would be forming his own bond when he marries Ms Markle.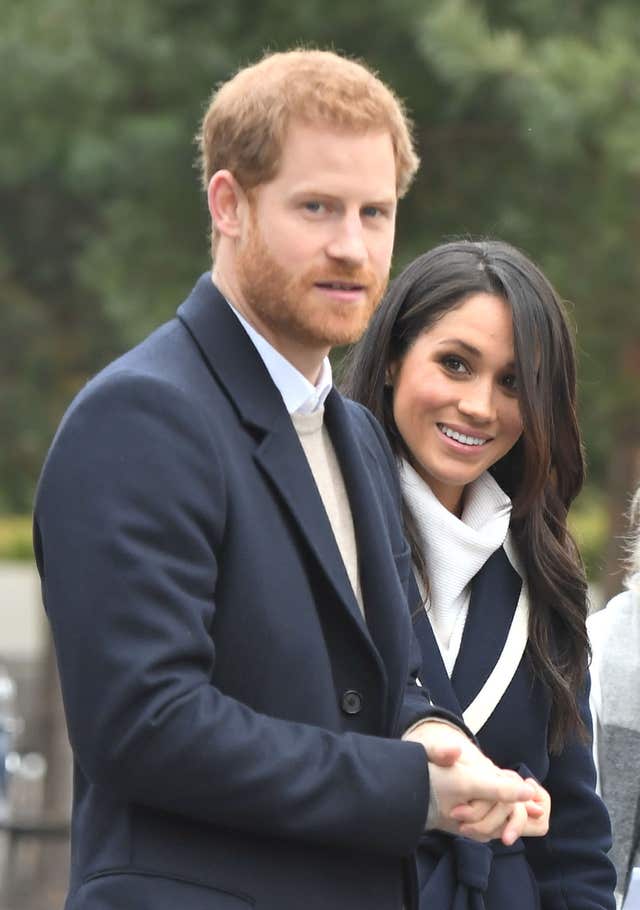 He said: "His Royal Highness isn't going on this particular journey, he'll be embarking on his own special relationship.
"But on behalf of the American people I want to wish Prince Harry and Meghan the happiest of lives together."
With Harry's bride-to-be an American-born actress, the marriage will see the British monarchy form strong links with the US, mirroring the political, cultural and economic ties that already exist between the two nations.
Speaking after the event, the ambassador - known as Woody Johnson - said about the couple's big day on May 19, likely to have a global televised audience in the tens of millions: "It's going to big, just (on) logistics this is a major, major event, a marriage, and it's going to be exciting for all of us to watch."
Asked about the special relationship between the UK and US, he replied: "It's about as close as you can get, it's like a family. You can have squabbles here and there, but then at the end of the day you're all family - you come back and you agree on the important things.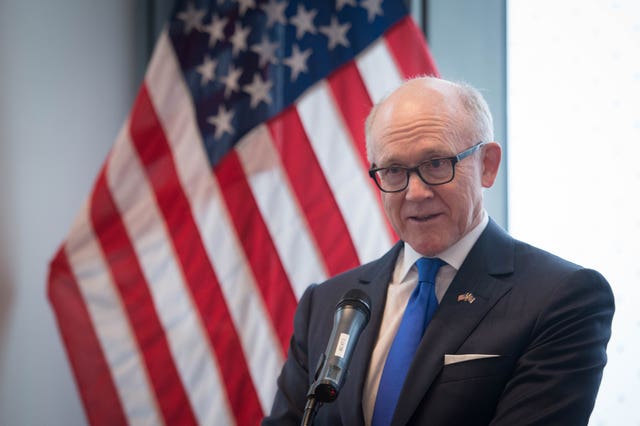 "So this marriage is going to be another symbol of that."
Asked if he had been invited to the wedding, he joked "I can't say". His comment follows the announcement on Tuesday that politicians from the US and UK would not be invited to the royal nuptials.
During his speech to officially launch the expedition - the latest adventure by armed forces charity Walking With The Wounded - Harry also spoke of the special bond between the UK and US.
The prince, patron of the 1,000-mile trek, told invited guests, who included some of the veterans taking part: "I have always felt that the experiences we share in conflict provide a stronger support system in recovery - this is especially true of our trans-Atlantic partnership.
"There is much more that we can learn from one another, and in doing so we hope to improve support now and into the future.
"The expedition we are launching today, Walking With The Wounded's 2018 Walk of America, reinforces that bond."
Read Full Story