Vauxhall to build new Vivaro van at Luton factory
Motor giant Vauxhall is to build a new van at one of its UK plants, giving a huge boost to the automotive industry.
The move will safeguard the 1,400 jobs at the firm's Luton factory and is also expected to create more roles.
The new Vivaro van will replace the current model from 2019.
The plant's capacity will increase to 100,000 a year. Around 59,000 vans year are currently built at Luton.
Business Secretary Greg Clark said the decision was a vote of confidence in Vauxhall's workforce and the UK's automotive sector.
"This investment in upgrading the production platform will safeguard and grow jobs, ensuring the future of the Luton plant well into the next decade and help ensure the plant is well positioned for future Vauxhall models to be made in the UK."
Carlos Tavares, chairman of Vauxhall owner Peugeot Citroen, said: "Performance is the trigger for sustainability and I would like to thank all stakeholders involved and underline the open mindset of our union partners as well as that of the UK Government.
"This is a major milestone for the future of the Luton plant and a key enabler to serve our ambitions in the commercial vehicle market."
The company declined to say how much money it will be investing in Luton but described it as "substantial."
The Government and Luton Council have given money for the new van to be built in the UK.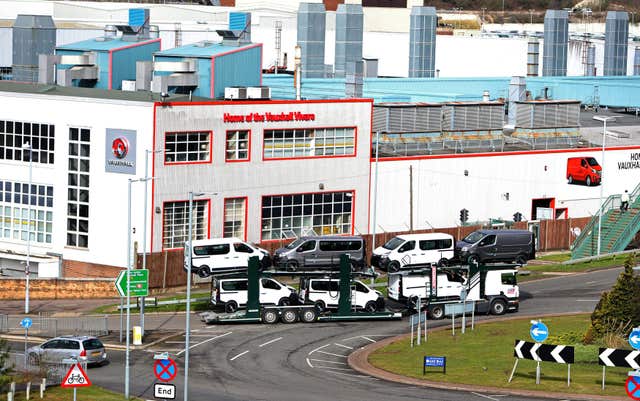 Company officials said the new van could have been built in Germany or Poland, but Luton is the only plant with a paintshop, which is one of the reasons for the decision.
The move means that Peugeot and Citroen vans will be built alongside the Vivaro.
PSA Group officials admitted there was uncertainty over Brexit, but extra capacity is needed now.
The UK's biggest companies, including Royal Mail and BT, buy Luton-built vans, although around 60% of the plant's output is for export.
Read Full Story