Default product 'should be offered to those who find pension options daunting'
A default pathway should be offered to people receiving their pension to protect those who are not engaged with their retirement savings, according to a committee of MPs.
The Work and Pensions Committee said that while automatic enrolment has been a "tremendous success" by defaulting people into pension saving, in the decumulation phase - when people receive their pension - people must actively choose what to do with their savings.
The committee said pensions can seem "distant and daunting. Faced with bewildering complexity, many people simply switch off."
Too many people are not shopping around and do not understand their options for investing their savings, it said.
Its pension freedoms report said: "We recommend every pension provider offering drawdown is required, by April 2019, to offer a default decumulation pathway suitable for their core customer group."
The same charge cap that applies to automatic enrolment schemes, 0.75%, should apply to default drawdown products, the report said.
It continued: "People would still be free to choose to invest and spend their own money as they wished. But if they did not make an active choice, they would move into a suitable and regulated default product."
The report said Government-backed pension scheme Nest, which was set up to support auto-enrolment, should be allowed to provide decumulation products from April 2019, including a new default drawdown pathway.
The report said evidence from automatic enrolment suggests Nest may drive better retirement outcomes by forcing other providers to offer greater value or risk savers switching over to Nest to get a better retirement deal.
The committee also said there should be a single pensions dashboard, where people can see all their pension pots in one place, in place by April 2019.
It said the multiple pensions dashboards being planned, "hosted by self-interested providers", would only "add complexity to a problem crying out for simplicity".
The report said: "Rather than regulating the dashboards into consistency, it is far simpler just to have one."
It said: "The case for a publicly hosted pensions dashboard is clear-cut. Consumers want simple, impartial, and trustworthy information."
The report also recommended the Financial Conduct Authority (FCA) publish a review comparing customer outcomes for face-to-face advice with automated advice.
It said: "There is a clear role for automated services in providing cheaper advice.
"Public scepticism as to whether it is reliable and trustworthy must first, however, be addressed."
Frank Field, chairman of the committee, said: "Automatic enrolment has been a runaway success, bringing millions of people on board in saving for their retirement.
"We want to expand that success story so that everyone, no matter how they are saving, has a simple, suitable, default pension option, with a low, capped fee.
"From that solid base, those who want to choose other options would retain complete freedom to do so. They would be armed with a new range of clear, transparent information in making their choices."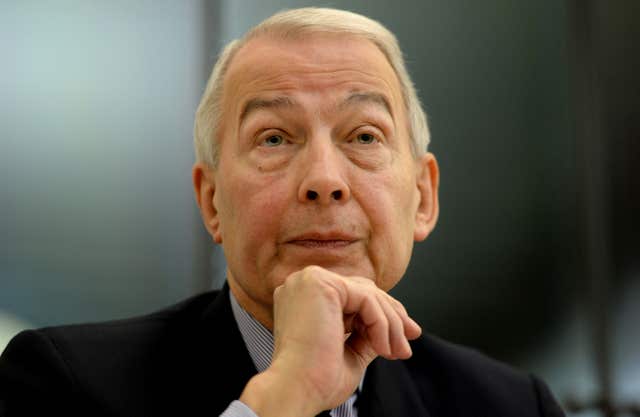 A Department for Work and Pensions spokesman said: "Pension freedoms give people choice over how they use their hard-earned savings, but it is important that they are aware of the risks of fraud and seek proper guidance before accessing their money.
"Alongside the guidance provided by Pension Wise our proposed new measures to ban pensions cold-calling will ensure that savers are protected from the threat of pension scammers and we look forward to working with the committee on this inquiry."
A Her Majesty's Treasury spokesperson said: "We have tabled an amendment to the Financial Guidance and Claims bill which will require pension providers to signpost savers to advice or guidance and ask them if they wish to take advice or guidance, or if they explicitly wish to proceed without this.
"Pension Freedoms give hardworking people greater power over how they access their pensions.
"To help people make confident and informed decisions on how to use their pension savings, we have introduced a free and independent Pension Wise service."
Commenting on the report, Nathan Long, a senior pension analyst at Hargreaves Lansdown, said that while taking advice and guidance at the point of finishing work can be hugely beneficial, it does not include a "time machine voyage to pay more into your pension earlier on".
He said: "The answer remains to encourage personal ownership of retirement planning at much younger ages."
Mr Long continued: "The word default should be banished from the decisions made at retirement, as hugely personal choices don't lend themselves to a one-size-fits all approach."
Baroness Ros Altmann, a former pensions minister, said: "Given the lack of competition, providers have not felt pressure to innovate at the withdrawal phase of pension saving.
"The committee is right to recommend providers should design good value standardised options for those who cannot or do not wish to choose for themselves. Of course, in an ideal world, one would want everyone to make their own choices, but investments and pensions are complicated concepts and having a recommended pathway can help people manage their money more effectively through their later years."
But another former pensions minister, Sir Steve Webb, who is now director of policy at Royal London, said: "These recommendations would destroy the spirit of 'pension freedoms'.
"The whole reason for giving people 'freedom and choice' at retirement is that everyone has different circumstances, needs and objectives.
"The idea of a standard default makes sense when people are building up pension saving, but not in the diverse circumstances of later life."
Yvonne Braun, director of policy, long-term savings and protection at the Association of British Insurers (ABI) said: "It is only thanks to the efforts and investment of the pensions industry that we have a prototype and are now able to talk about the practicalities of delivering a pensions dashboard for everyone to use."
She continued: "It may be that an initial publicly hosted service is a pragmatic place to start given the stated aim to deliver a dashboard in 2019. But it would be a huge missed opportunity if we adopt a single dashboard as the final destination. We know that people expect to be able to use sophisticated dashboards in the future, integrated with other services, that only the private sector will be able to provide."
Gavin Perera-Betts, Nest's chief customer officer, said: "We'll continue working with government and industry to ensure our members have fair access to the sustainable retirement income options they need."
Read Full Story