PM Theresa May vows to tackle 'burning injustice' of gender pay gap
Theresa May has vowed to tackle the "burning injustice" of the gender pay gap as the deadline approaches for the UK's largest companies to report their figures.
The Prime Minister used an article in The Telegraph to compare the pay gap to the women's suffrage campaign a century ago, saying "major injustices still hold too many women back".
Her intervention comes ahead of Wednesday's midnight deadline for firms to publish the average pay gap between male and female workers.
"A hundred years ago, some women first won the right to vote," the Prime Minister says.
"But for all the welcome progress in the decades since, major injustices still hold too many women back.
"When I became Prime Minister, I committed myself to tackling the burning injustices which mar our society. One such is the gender pay gap."
While the difference in median hourly wages earned by men and women is at an historic low, Mrs May says progress is still too slow and action was needed to close the gap for good within a generation.
"It is essential that we do so. Most importantly, because equality for women is a right, and our whole society is the poorer as long as it remains unrealised," she said.
"There is also a clear economic imperative. It is estimated that if women and men enjoyed parity in their hours, pay and seniority at work then we could see up to £150 billion added to our GDP."
New legislation introduced last year means every organisation with more than 250 staff must publish their gender pay gap, bonus gap and other information about the differences between male and female salaries.
Mrs May said making the figures public "will make for uncomfortable reading", adding: "By making this information public, organisations will no longer have anywhere to hide.
"We will have established a baseline from which to hold them to account in the future.
"Shareholders and customers will expect to see improvements, and will be able to hold organisations to account if they fail to achieve them."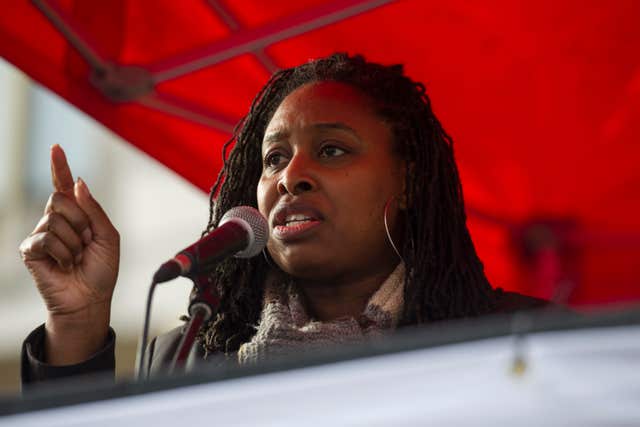 She also called on workplaces to rid themselves of "outdated stereotypes" and recognise that everyone brings their own experience into their role.
The Equality and Human Rights Commission says it will initially contact employers informally at first if they have not published by the deadline, but businesses could ultimately face "unlimited fines and convictions".
Some groups have attacked the mandatory reporting and said the gender pay gap is a crude measure of equality between men and women.
Dawn Butler, shadow women and equalities minister, said: "There is no excuse for companies which fail to meet today's deadline.
"The Equality and Human Rights Commission must use the full force of its powers to ensure employers publish their data or face sanctions."
Read Full Story