Volkswagen emissions scandal case arrives at High Court
A case involving thousands of disgruntled motorists is gearing up at the High Court.
Volkswagen, Audi, Seat and Skoda owners want compensation from Volkswagen in what could be the largest consumer action in UK legal history.
More than 60,000 individuals are already represented by various law firms out of a total of 1.2 million potential claimants.
At a preliminary hearing in London on Tuesday, Senior Master Fontaine was due to hear an application for a group litigation order to set a deadline for the claims and to appoint lead solicitors.
After a day of out-of-court discussions, Oliver Campbell QC for the claimants represented by Slater and Gordon told the judge that a proposed order would be prepared for when the hearing resumes on Wednesday.
Volkswagen Group admitted in September 2015 that 482,000 of its diesel vehicles in the US were fitted with defeat device software to switch engines to a cleaner mode when they were being tested for emissions.
The company announced that 11 million vehicles were affected worldwide, including almost 1.2 million in the UK.
It has agreed a settlement running into billions with the US authorities and owners of affected vehicles, but there have been no payouts in the UK.
VW has said the instigation of legal proceedings in the UK is unfounded and it will robustly defend any litigation.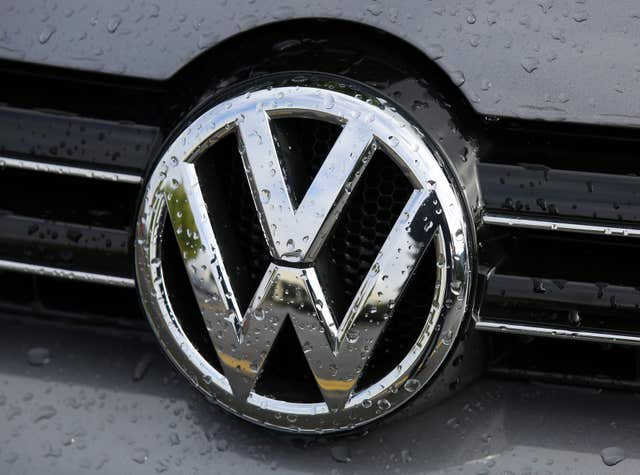 Earlier, there was a demonstration on the steps of the court by members of Greenpeace London groups.
Campaigner Morten Thaysen said: "So far VW has managed to evade any real consequences for lying to the public about harmful diesel emissions.
"That has to change. British towns and cities are in the midst of a public health crisis caused by toxic air."
Colin Scott, 64, of Oban in Scotland, said: "I feel that VW has totally betrayed my trust.
"The low level of emissions claimed by VW for my car were an important selling point when I bought my car.
"And by installing these cheat devices, VW has not only shown contempt for me and other customers, but also the environment and the air we all have to breathe."
Read Full Story