Queen to attend decommissioning ceremony for Britain's biggest warship
The Queen will formally decommission one of Britain's biggest warships during a military ceremony in Plymouth.
HMS Ocean, or the Mighty O as she is known throughout the fleet, has been sold to the Brazilian navy for £84m.
She most recently carried out humanitarian work in the Caribbean following the effects of Hurricane Irma in British Overseas Territories.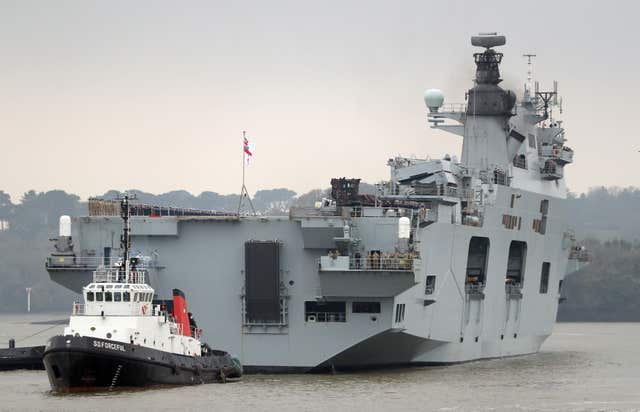 The helicopter and amphibious assault craft has also been involved in operations off Sierra Leone in 2000, Iraq in 2003 and Libya in 2011.
HMS Ocean entered service in 1998 and has since covered more than 450,000 nautical miles. Until the arrival of the Queen Elizabeth class carriers, she remains the largest warship in the Navy's surface fleet.
The Queen will arrive at Plymouth Railway Station in Devon by royal train and proceed by car to HMNB Devonport, where there will be a 21 gun salute.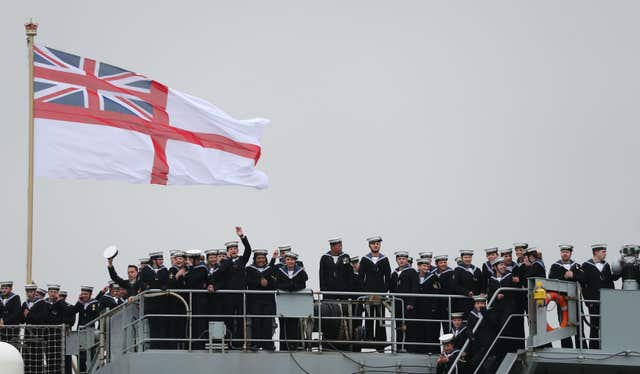 Captain Robert Pedre, the commanding officer of HMS Ocean, will present Admiral Sir Philip Jones, First Sea Lord, and Commodore Ian Shipperly, the Naval Base Commander, to the Queen.
She will proceed to the dais for the Royal Salute and decommissioning ceremony. At the end of the ceremony the Queen - the ship's Lady Sponsor - will say a few words.
The Queen will go onboard the ship to attend lunch, before meeting with families and ship personnel before departing by car.
There will be a 21 gun salute as the Queen leaves Devonport.
Read Full Story