Boyzone founder member denies contact with French nanny found on bonfire
A founder member of Boyzone embroiled in the murder case of his ex-girlfriend's French nanny told jurors he "never ever" had any contact with the victim.
Mark Walton, who is based in Los Angeles, was allegedly at the heart of his former partner's campaign of torture against Sophie Lionnet.
Sabrina Kouider, 35, and Ouissem Medouni, 40, beat the 21-year-old au pair into a so-called confession that she was in league with Mr Walton to spy on the family, the Old Bailey has heard.
Hours later, she was killed and her body thrown on to a bonfire in their garden in Wimbledon, south west London, the court has heard.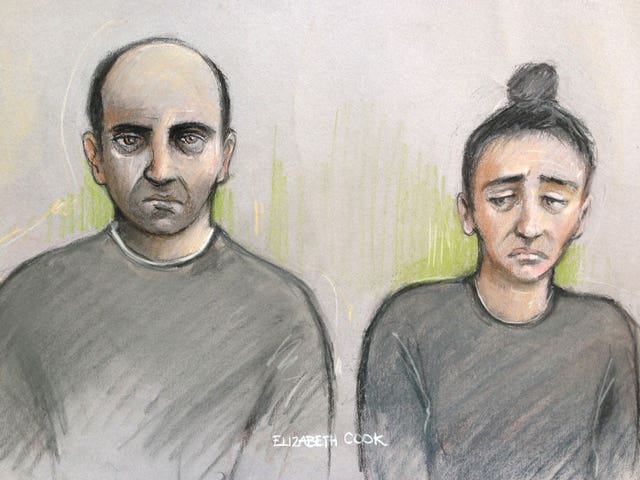 Giving evidence, Mr Walton told jurors the first he heard about Miss Lionnet was on September 21 last year when he was contacted by murder squad police.
Prosecutor Richard Horwell QC said: "We have heard that your name was referred to by Sabrina Kouider before and after her arrest.
"Had you ever heard of Sophie Lionnet?"
Mr Walton said: "Never, ever."
Mr Horwell asked: "Had you ever talked to her?"
He replied: "Never."
The lawyer said: "Had you ever communicated with her in any way?"
The witness said: "No way, never."
Mr Walton told jurors he "created" Boyzone in 1993 and was in the band for about a year before going on to be involved in Fifth Avenue.
By the time he met Kouider in 2011 he was doing well financially in the music business.
The Irishman told jurors they met in a NatWest bank in Notting Hill and hit it off straightaway.
He said: "I was in love. She was my life then so ..."
He asked the bank manager who the "pretty" woman was and he said she had said the same about him, the court heard.
He said he had helped Kouider financially in her personal life as she worked on her career in fashion.
Kouider and Medouni have admitted perverting the course of justice but deny murder.
Read Full Story