Jurors told to put aside emotion in rape trial of rugby players
A judge has begun to address jurors in the rape trial of two Irish international rugby players.
Judge Patricia Smyth told the eight men and three women to put aside feelings and consider all of the evidence dispassionately and clinically.
The judge said: "Emotion and prejudice will have no part to play in your deliberations."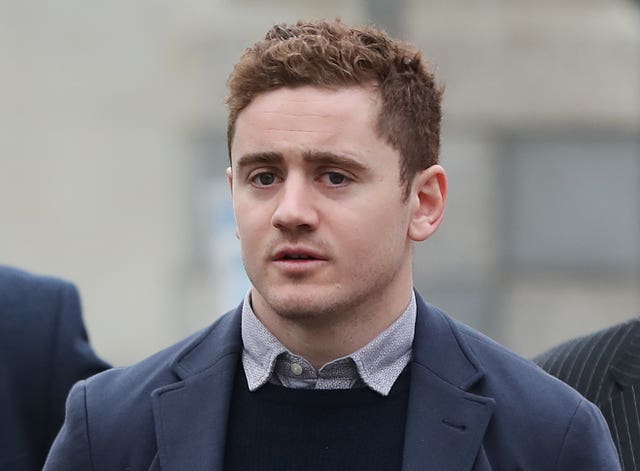 In her summing up, which is expected to last for several hours, the judge will outline the salient facts relating to the evidence that jurors have heard over the past eight weeks at Belfast Crown Court.
She will also explain the relevant points of law which apply to the high-profile case.
Turning towards the jury, Judge Smyth said: "You are the sole judges of the facts. It is for you to decide what evidence you accept and what evidence you reject.
"You will form your own judgment.
"You must decide the case only on the evidence presented before you."
Jurors were also told to apply common sense and life experience in deciding their verdict.
And while allegations of sexual assault may arouse "wholly understandable" strong emotions, the 11-person jury panel was warned: "It is important that you guard against prejudice or sympathy against or for anyone in this case."
Paddy Jackson, 26, from Belfast's Oakleigh Park, and his team mate Stuart Olding, 25, from Ardenlee Street in the city, deny raping the same woman after a night out in Belfast in June 2016.
Jackson denies a further charge of sexual assault.
Blane McIlroy, 26, from Royal Lodge Road in Belfast, denies exposure, while Rory Harrison, 25, from Manse Road in Belfast, has pleaded not guilty to perverting the course of justice and withholding information.
The case continues.
Read Full Story