Harry and Meghan given honeymoon tip during Belfast walkabout
Meghan Markle has been recommended New Zealand as a destination for her honeymoon - and Prince Harry's bride-to-be has said she will consider it.
The advice came when the American actress and her fiance went on a walkabout to meet the people of Belfast during their one-day visit to Northern Ireland.
Hundreds of well-wishers waited patiently outside the city's most famous pub the Crown for the couple to begin their meet and greet, and were not put off when they were caught in a heavy shower soon after the event started.
When they emerged from the ornate gin palace after having lunch Harry made the first group of well-wishers laugh when he said: "Are you all trying to get into the pub?"
Ellen Hawthorne, 38, who married husband Nathan last August said: "I suggested New Zealand as a honeymoon destination because I went their last year for a month after my wedding."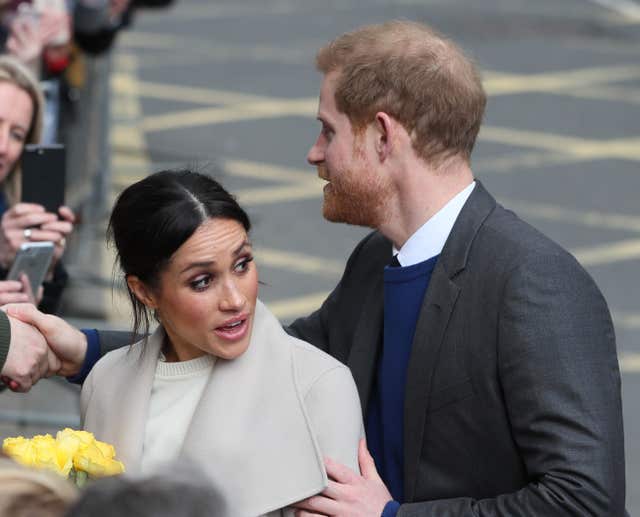 Mrs Hawthorne from Ballyclare, north of Belfast said: "I told her it was lovely and she said she'd keep it in mind."
The royal wedding was also the conversation topic for Alex McConkey, 52, when she chatted to the couple: "I told them congratulations and that I was really, really happy for them.
"And I told Meghan I'd miss her terribly in Suits, because I'm a big fan and she said the next series is coming out soon."
Ms Markle could not contain her joy about her May 19 wedding when she spoke to Shirley Begley, 51 from Larne, who said: "She said she was really excited about the wedding and was looking forward to it."
Read Full Story