Schools should teach critical thinking on celebrity culture - former Eton head
Students should be taught at school how to think critically about celebrity culture to combat its damaging influence on society, the former head of Eton has said.
Tony Little warned the image of the "get-rich-quick" or "reach for the stars in one single leap" celebrity was harmful for young people and called for better education on the issue.
Speaking at the Global Education and Skills Forum (GESF) in Dubai, Mr Little said: "I think this is a significant area for the school curriculum, not just something we try and tackle on the side."
He added: "One way to deal with celebrity culture and its issues is to ensure that our young people have really finely honed skills of discernment, critical thinking, in an age of fake news and all the rest of it.
"It isn't just about celebrity, it's part of a bigger picture."
Mr Little, who was a headteacher at Eton between 2002 and 2015 and is now chief academic officer at GEMS Education, said he had witnessed first-hand the damage caused by celebrity culture.
While he acknowledged celebrities can be good role models, he said in the last two decades he had seen a spike in eating disorders and unhappiness "generated by an inability to match images of material perfection".
Mr Little told the GESF audience: "It's an awful thing to see. It can lead to loss of identity, loss of self-worth and loss of life.
"Now you can dismiss that and say these are some tragic, sad cases on the periphery.
"But the same influences that influence those extreme cases influence all young people to some degree, particularly the vulnerable and poorly educated.
"Norms are shifted, the landscapes change. We've pulled down an edifice and in its place erected a flimsy tent."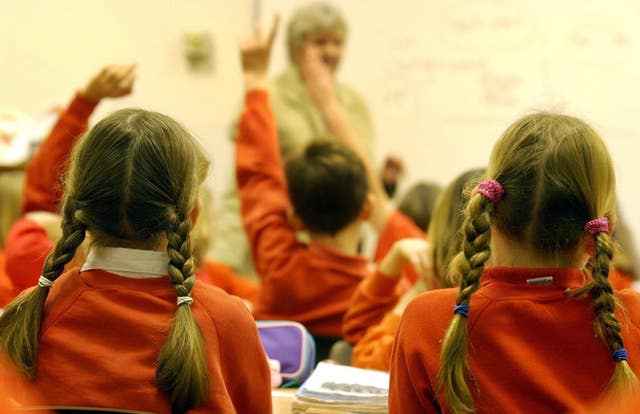 Mr Little, who was speaking at a debate titled "Is celebrity culture harming young people?", said society has become "obsessed by fame" since he first entered the teaching profession.
"We also have a culture in which it doesn't really matter what you do in order to achieve that fame and this worries me deeply," he said.
"And this, I think, does have a marked deleterious effect on young people."
He added: "In a culture which venerates the famous, the celebrity, the un-famous take perverse and cruel delight in the public humiliation of the famous.
"It's a painful, violent thing."
Read Full Story