Russia expels UK diplomats in retaliation amid ex-spy poisoning row
Russia will expel 23 British diplomats in a tit-for-tat reaction to Theresa May's response to the nerve agent attack on Sergei and Yulia Skripal.
The country's Ministry of Foreign Affairs announced it had ordered the diplomats to leave within a week, moments after Britain's ambassador to Russia Laurie Bristow left the ministry in Moscow.
Other measures included closing the British Council and shutting down the British consulate in St Petersburg, while the country indicated it could take further action should there be what it called more "unfriendly" moves.
Mr Bristow, speaking to reporters after being summoned, said the UK would "always do what is necessary to defend ourselves, our allies and our values against an attack of this sort".
The Foreign Office said the Government had "anticipated" a similar response to Theresa May's action to expel 23 Russian diplomats from London.
A spokesman said: "Russia's response doesn't change the facts of the matter - the attempted assassination of two people on British soil, for which there is no alternative conclusion other than that the Russian State was culpable.
"It is Russia that is in flagrant breach of international law and the Chemical Weapons Convention."
The national security council will meet early next week to consider the "next steps".
Counter-terrorism police have also renewed their appeal for sightings of Mr Skripal's burgundy BMW 320D saloon car, registration HD09 WAO, in Salisbury on the morning of March 4.
Metropolitan Police Assistant Commissioner Neil Basu said: "We are learning more about Sergei and Yulia's movements but we need to be clearer around their exact movements on the morning of the incident."
It comes after NHS England said Detective Sergeant Nick Bailey, the police officer exposed to the Novichok agent in Salisbury, is no longer in a critical condition.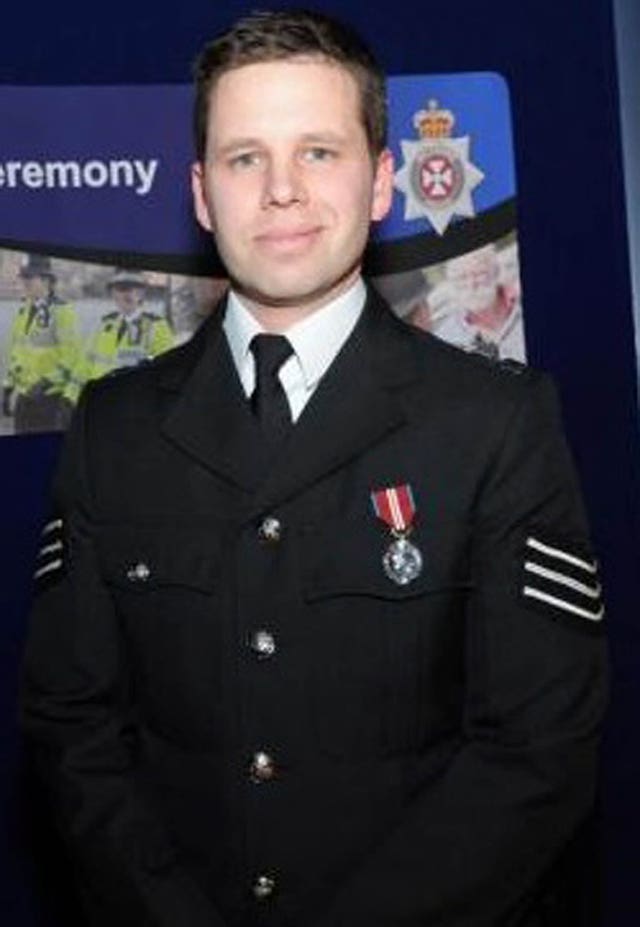 But Mr Skripal, 66, the Russian ex-spy who was the target of the attack, and his daughter Yulia, 33, remain critical but stable in hospital.
Russia has opened its own criminal investigation into the attempted murder of Yulia, a Russian citizen, and also Nikolai Glushkov, a Russian exile Scotland Yard said died from "compression to the neck" at his home in New Malden, south-west London.
British police are not linking his case with the Salisbury attack.
On Saturday, the Russian foreign ministry tweeted an RT interview with Alexander Shulgin, Russia's permanent representative to the Organisation for the Prohibition of Chemical Weapons (OPCW), in which he suggested British authorities were "afraid".
He said: "My guess is actually our British friends and partners are afraid - they are afraid that our experts may analyse these samples and they may see some dirty tricks there or something.
"Our British partners don't want that to happen.
"If they don't produce any evidence we will regard that as they have nothing to show and they will be held accountable for slander."
Mr Shulgin added: "For sure they will not be able to tell where the substance came from - this will require dialogue between Russia and the UK."
Foreign Secretary Boris Johnson said on Friday it was "overwhelmingly likely" that Vladimir Putin directed the use of the nerve agent on Britain's streets.
The Foreign Secretary's comments were rebuked by Mr Putin's spokesman Dmitry Peskov, who said: "Any reference or mentioning of our president is nothing else but shocking and unpardonable diplomatic misconduct."
And Russia's ambassador to London, Alexander Yakovenko, suggested the Government was using the incident to divert attention from Brexit.
Mr Yakovenko said that Britain had put its weight behind an "anti-Russian campaign" as it tried to establish a new place for itself within Western society after EU withdrawal.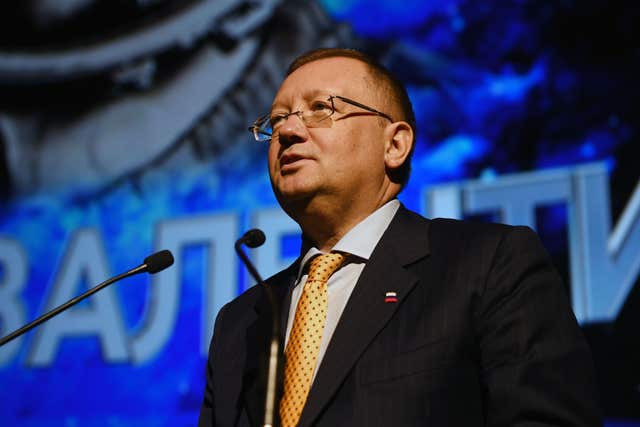 Speaking to the Russian state-funded RT television network, the ambassador denounced Britain's decision to expel 23 diplomats as "unacceptable and unjustified".
Sunday is set to mark two weeks since the incident.
Read Full Story
Click here to comment